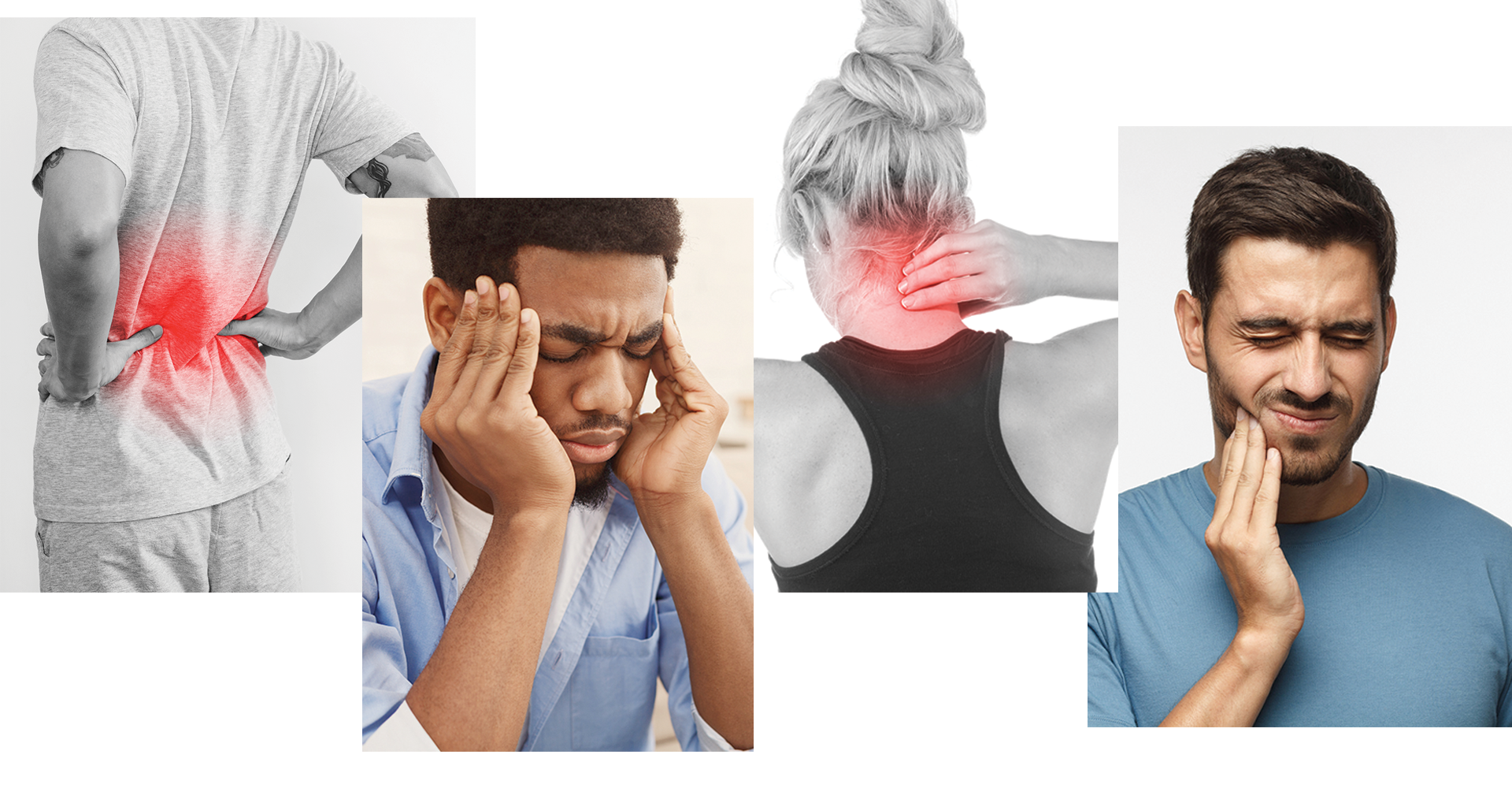 Bruxism & TMD Related Issues
Treatment for Bruxism (persistent tooth grinding) and other TMD related issues
TMJ related issues such as bruxism (tooth grinding) are becoming an ever increasing issue in the UK. Temporomandibular joint disorder/dysfunction (TMD/TMJD) is a problem affecting the 'chewing' muscles and the joints between the lower jaw and the base of the skull.
TMJD and bruxism issues can be extremely painful, debilitating and often affect the quality of your life. Patients with related issues often complain that it affects their ability to properly eat, sleep, talk, and live their general day-to-day lives. If you are suffering with extreme pain in the jaw, neck, back or shoulders, this treatment could be perfect for you.
______
Book A Consultation | View Pricing
Symptoms
1 in 7 people suffer with related symptoms such as;
Jaw ache/clicking jaw
Lock jaw/inability to open properly
Headaches/migraines
Neck and shoulder pain
Upper, mid, or lower back pain
Sleep disruption (both to you and your partner)
Worn down/sensitive teeth
Earache
What does the treatment involve?
Dr Khanna has been working on treatment for TMJD and bruxism for many years and is now a leading global advocate for this treatment, teaching this treatment to doctors all over the world.
During your consultation, we will look at not only your teeth and how you bite, but also the muscles around the jaw, neck and shoulders.
We offer a combination of injections and the innovative "BK Splint".
The injections involve targeting the affected surrounding muscles and relaxing them to relieve any pain. You may be given a BK splint to wear at night. This is a newly designed splint that is custom made for each patient which will help correct the long-term issue by determining and correcting any contributing dental issues.
All treatment plans are created to be perfectly suited to the patients desires.
What Our Patients Say About This Treatment
Related blogs