Why Choose Us?
Our clinic in Reading offers a warm and comfortable environment with excellent facilities including disabled access. We pride ourselves on delivering only the best and most innovative dental, facial and skin & laser treatments.
OUR AIM
We believe that everybody should feel comfortable and confident in their own skin. Whether you are considering Facial Aesthetic treatment, looking for top quality laser and body treatments, or would like to restore and maintain your dental health, our aim is to help you feel more like you. We have a range of patient reviews and videos to give you an insight into the DrBK experience.
---
PATIENT SAFETY
Patient safety is extremely important to us.
All of our staff members are Fully Qualified and have a wealth of experience in providing high levels of patient care. At the DrBK Clinic we are always looking into ways that we can improve our service to you. If you have any suggestions on how you think we can improve this service please do not hesitate to contact us.
Your personal information – How we look after and safeguard information about you
Dr Bob Khanna has been practicing Dentistry for over 25 years and is one of the most highly respected Facial Aesthetic Clinicians in the world. He runs a prestigious Facial Aesthetic Training Institute for Medical Professionals, teaching the next generation how to deliver safe and beautiful results every time. The Dr Bob Khanna Training Institute is the first Medical Aesthetics Course Provider in the UK to be approved by the Royal Society for Public Health! Read more on Dr Bob Khanna & the team here.
---
NERVOUS PATIENTS
We know that visiting the Dentist is not everybody's idea of fun. Past experiences, can stay with us for a long time. We understand that even entering a dental practice can be quite daunting for some. We have designed our practice in such a way to combat these feelings, we wanted to create a practice that feels relaxing and doesn't smell like a normal dental practice. We also offer Conscious Sedation to patients that do find it particularly difficult. This treatment option will ensure that you can relax whilst we complete your treatment.
If you would like to visit the practice first just to have a look around or simply have a chat with one of our treatment co-ordinators you are quite welcome. Please complete the contact form for your Free Assessment, or feel free to drop by, anytime. Alternatively, feel free to take our virtual tour here!
---
DISABLED ACCESS
We have designed the practice to cater for our patients that do require extra assistance when they attend the clinic. We have a dedicated ramp to the front entrance of the practice which is wheelchair friendly. Continuing into the practice, we have ensured there is complete access throughout the building for a wheelchair user. If you are hard of hearing of have difficulty with your sight or require any special arrangements please do let us know, we will be more than happy to assist you. We want to ensure that your journey with us is completely stress free.
---
ACCREDITATIONS & AWARDS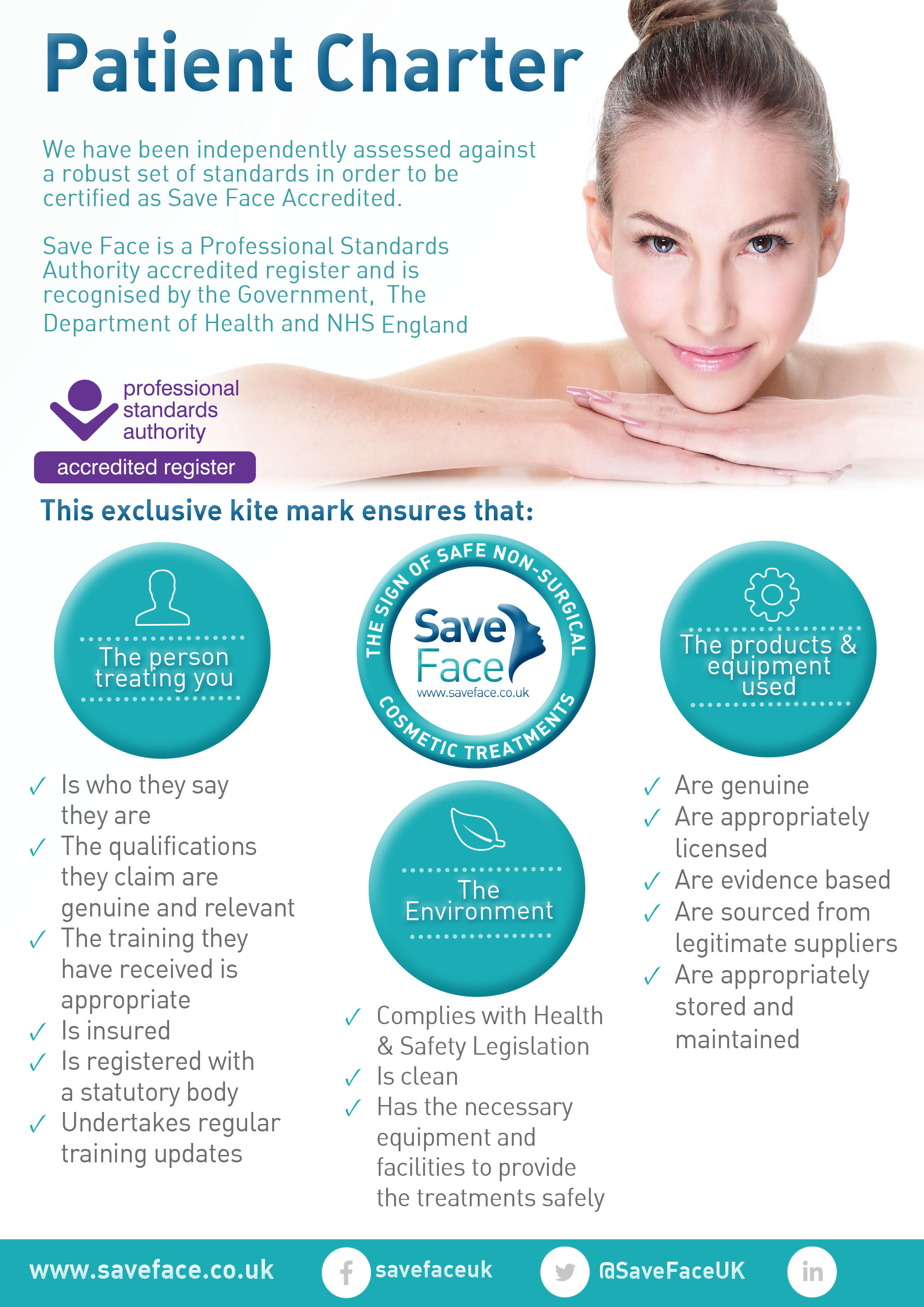 COMPLAINTS PROCEDURE
It is our aim to always have satisfied patients, to meet your expectations of care and service and to resolve any complaints as efficiently, effectively and politely as possible.