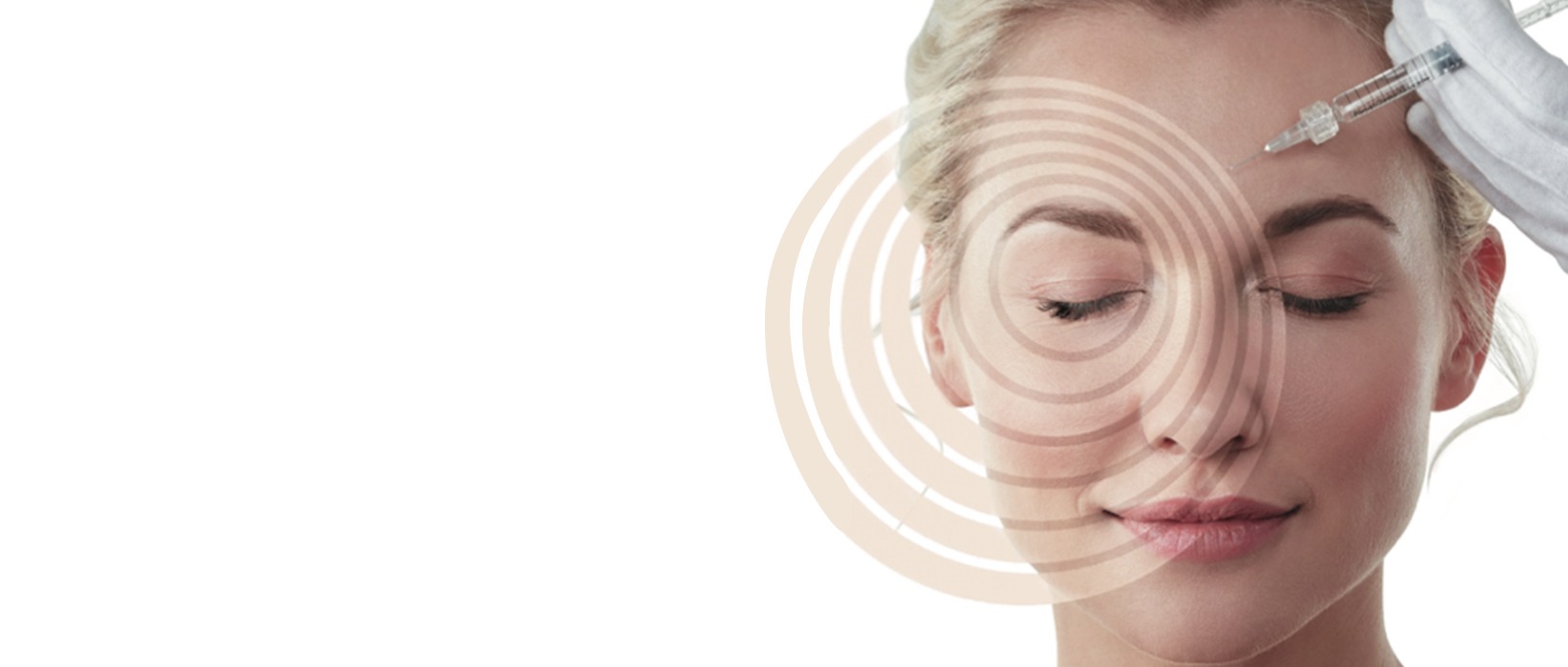 Injectable Skin Rejuvenation
DrBK SkinGlow
DrBK SkinGlow is an injectable skin rejuvenation treatment, designed to treat all common skin types.
DrBK SkinGlow has been derived by Dr Khanna to help boost the condition of the skin using a combination of specially designed agents.
We use the #1 products from MD Skin's Pluryal range of boosters. These products are the best on the market for injectable skin rejuvenation and contain ingredients proven to work such as Hyaluronic Acid, Glycerol, antioxidants, amino acids and more.
This treatment can be tailored to the individuals needs. For example, if you suffer with a specific skin complaint such as acne, an acne-targeting product will be used. The benefits to this is that all treatments are individualised so problem areas are properly targeted. This will be discussed in your initial consultation and skin analysis.
This treatment can help with:
Blemishes
Acne
Sun damage/pigmentation
Loss of elasticity/"saggy" skin
Rejuvenation/hydration
Total skin health
---
DrBK SkinGlow+
DrBK SkinGlow+ is the DrBK SkinGlow treatment described above, combined with effective PRP treatment, to help maximise results.
PRP (platelet-rich-plasma) involves collecting a small amount of blood from your arm (similar to a routine blood test) which is then placed in a centrifuge which separates platelets from other blood cells. The plasma-rich-platelets are then injected into the affected area. PRP contains growth factors to help our bodies heal and regenerate.
Coupled with PRP, injectable skin rejuvenation is the ideal solution for you to target your problematic skin.
---
The procedure:
You will have an initial consultation and skin analysis prior to any treatment.
All makeup will be removed prior to the treatment and the area will be thoroughly cleansed. A topical anaesthetic can be applied to the treatment area should you wish, however most of the time this is not necessary.
The treatment is then administered with a series of fine injections using a painless gun device.
If you have chosen to have the SkinGlow+ package, we will need to collect a small amount of blood from your arm, similar to a routine blood test, to extract the PRP. The blood is then placed in a centrifuge that spins the blood at high speeds which allows the platelets to separate from the other blood cells.
---
Duration of procedure:
30-45 minutes.
---
Does it hurt?
In short, no. We can use a topical anaesthetic on the injection sites, however most of the time this is not necessary as the method we use has little to no discomfort.
---
Are there any side effects?
This treatment comes with minimal bruising (if any) and no downtime. You may experience some soreness on the day of the treatment but this, along with any bruising will subside in a day or two.
---
How long until I can see results?
You will find that immediately after the procedure you may feel that the skin is smoother to touch. However the body needs time to heal. You will begin to notice the difference once the growth factors have become established and start the healing process.
---
How many sessions do I need?
For maximum results, recommend that you have 1 session per month for 3 consecutive months.
We also recommend to repeat this treatment after 6 months, to help maintain results.
---
Aftercare
After having your treatment you are advised to avoid using any other product on the skin for 24 hours. This is to ensure the area is kept clean and to reduce any chance of infection.
After your treatment we will of course provide you with full written aftercare instructions.
---