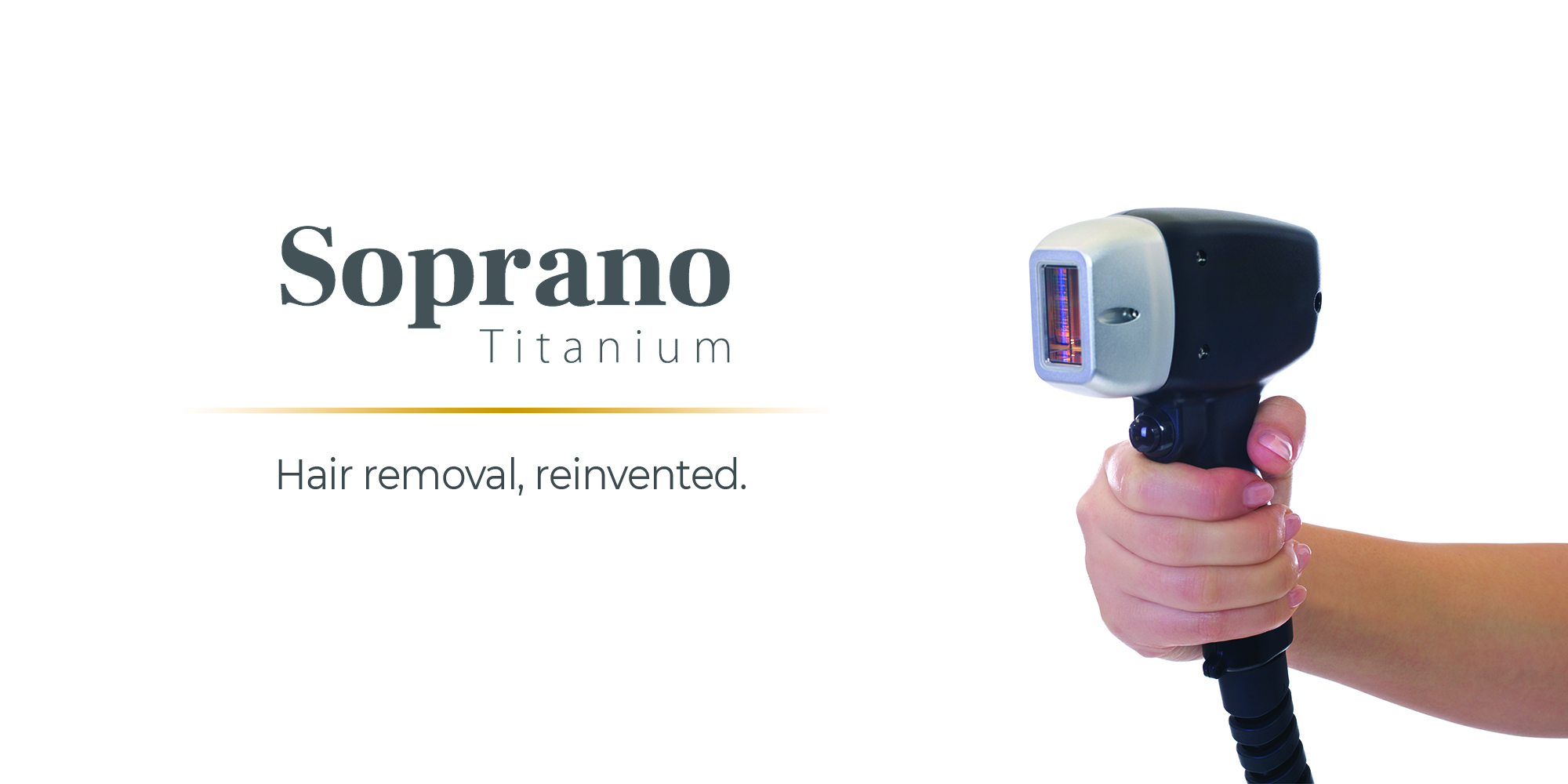 Laser Hair Removal
Painlessly and permanently remove unwanted hair in minutes with the Award Winning Soprano Titanium™️
Laser hair removal is the perfect alternative for those who have unwanted hair in a range of different areas and do not get on with the traditional forms of hair removal (i.e. shaving or waxing).
Here at DrBK in Reading (Berkshire), we pride ourselves on only offering the very best in aesthetic treatments, so we have invested in and implemented the world's best laser hair removal device into our clinic in Reading; the innovative Soprano Titanium™️. You may have heard of the 'Soprano ICE' laser hair removal device… Well the Titanium is the next upgrade, offering a quicker treatment that's completely pain free.
Featuring its exclusive 3D technology, Soprano Titanium combines the three most effective laser wavelengths into a single applicator, simultaneously targeting different tissue depths and anatomical structures within the hair follicle. By combining the absorption and penetration levels of different wavelengths, along with extended treatment coverage, increased comfort and low maintenance requirements, Soprano Titanium is the safest and most efficient hair removal treatment available today.
We are currently the only Clinic in Reading to offer this innovative treatment.
_______
Price: From £40 per session | Book a consultation
Why do we use the Soprano Titanium™️?
• Unlike all other laser hair removal devices, the Soprano Titanium is effective at removing hair on all skin types (including tanned skin)
• It has a larger applicator for our fastest ever treatment
• It has special cooling technology (called 'ICE Plus') for a completely pain-free treatment (yes – cooler than the Soprano ICE laser!)
• It's the world's leading laser hair removal device; it combines the 3 most effective laser wavelengths into one single applicator to target different tissue depths and anatomical structures within the hair follicles – giving better and more effective results
• Extended treatment coverage, increased comfort and low maintenance requirements
Average Treatment Times
•  Upper lip | 1 minute
•  Both arms | 4 minutes
• Both legs | 15 minutes
•  Bikini | 5 minutes
•  Whole back | 5 minutes
•  Arm pits | 1 minute
(Other treatment areas available)
Frequently Asked Questions