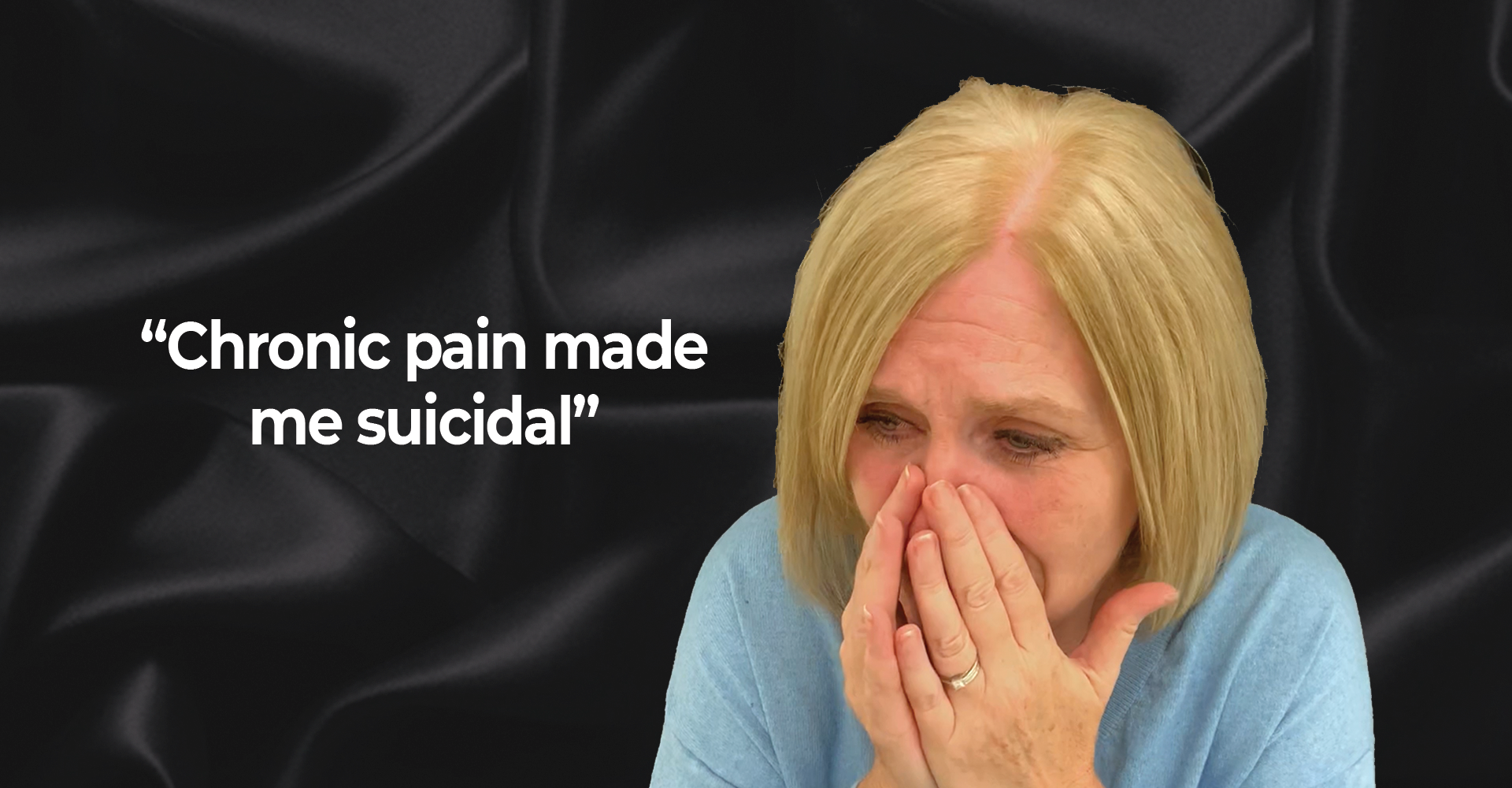 Posted on: September 7, 2021
"Chronic jaw pain made me suicidal"
Living with chronic pain: Kay's Story
Kay saw 6 doctors before visiting DrBK; none of them believed her when she said she was in agony..
Temporomandibular joint disorders are problems that affect the 'chewing' muscles and the joints between the lower jaw and the base of the skull. An estimated 1 in 7 of us will suffer with related symptoms such as headaches, jaw ache, jaw clicking, worn down teeth, and neck, back and shoulder pain. There are a number of reasons as to why someone could develop these symptoms, including persistent tooth grinding, genetics, or even stress. Because of the various reasons for pain in these areas, the cause can often be missed or undetectable, resulting in a lack of effective treatment. For our recent patient Kay, the issue started following a breast operation she had back in May.
Kay came to see Dr Khanna in August, following chronic pain in her jaw and multiple failed attempts at seeking help elsewhere.
"Nobody believed me. I was in so much pain"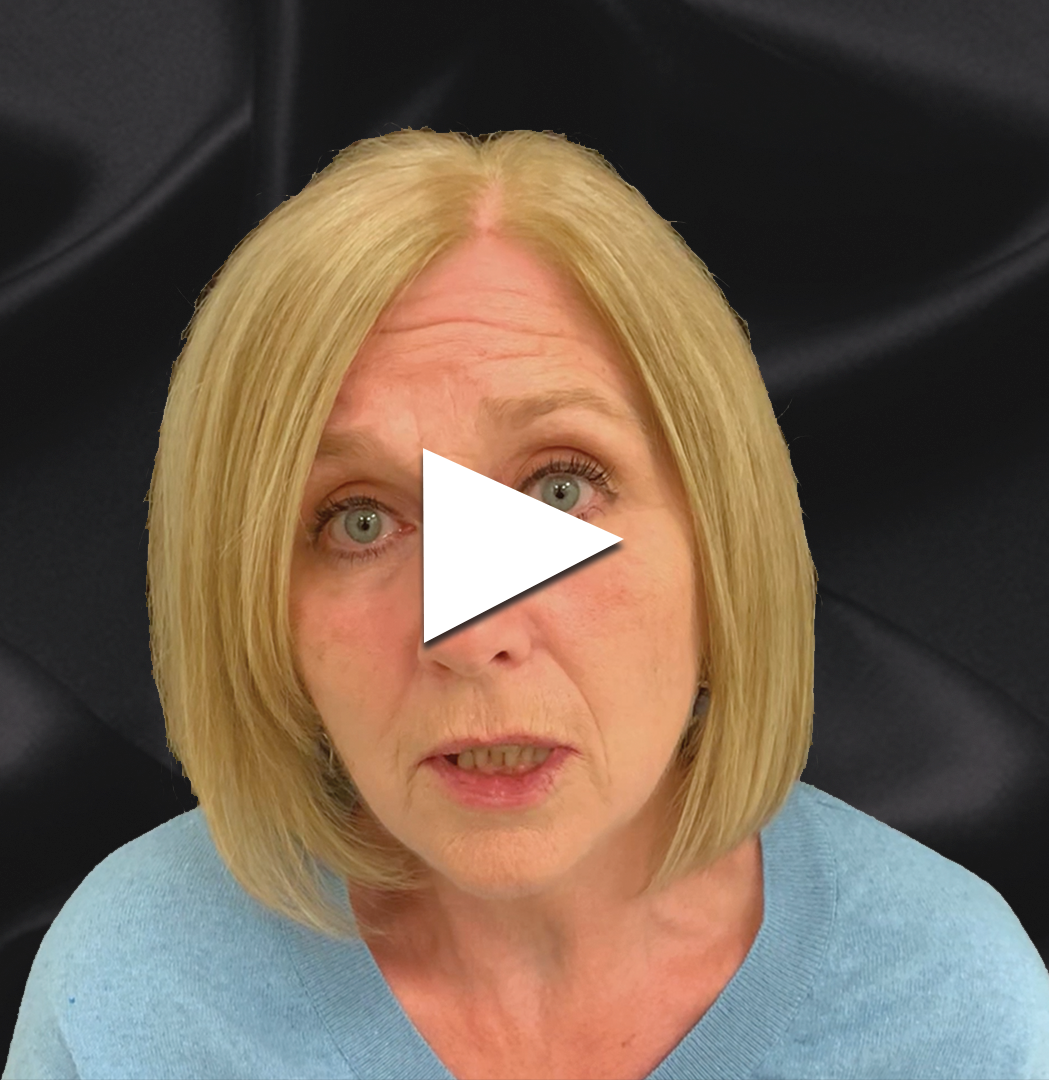 When Kay initially had her breast operation back in May, in the few days that followed, she developed a terrible pain in her ear. She was then referred to an Ear, Nose and Throat specialist. "I went to see an ear, nose and throat specialist who totally fobbed me off and said it was the stress of the operation". The specialist had determined the cause of the ear pain being "stress" from her previous surgery, so she was assured that it would ease.
"I ended up in A&E twice"
Gradually and unexpectedly, Kay's pain began to worsen. "I ended up in A&E twice. Again, they just thought I was mad and it was the stress". After ending up in A&E twice, with still no explanation to the severe pain, Kay eventually booked an appointment with her GP. It was at this point that she realised that she was going to struggle to find someone who would listen to her. "I think even my family thought I was going mad".
Understandably, Kay was visibly distressed from the pain she was having to live with. "The GP fobbed me off, she said I was hysterical and needed antidepressants, not even going into how the pain started or how she could help". This visit to her GP then lead Kay into a downwards spiral. She was prescribed anti-depressants and spent 6 weeks in what she describes as a "zombie-like" state. "I've got a special needs daughter. I couldn't even get out of bed. My family had to come and stay with me for six weeks. I thought my life had ended". Whilst her family looked after her and her daughter, she was able to find a private Jaw Specialist to see if the issue was rooted in her jaw. After routinely measuring the opening of her jaw, the specialist determined that the opening was normal and she was just simply stressed. Kay would soon find out that this was not the case.
"Well, I'm going to throw myself under a bus"
By this time, months had passed and Kay was still living in agony, and the combination of the pain and the thought of not being believed had began to severely affect her mental health. "So then I just thought, well, I'm going to throw myself under a bus". Then, one day by chance, her and her husband came across a local dentist and booked in an appointment to see if they would finally be able to find what was wrong.
"She took one look at me and said 'How long have you been living like this?'". After many months of living in pain, it was the moment she had been waiting for. The dentist told her that she knew of one man who could help – Dr Khanna.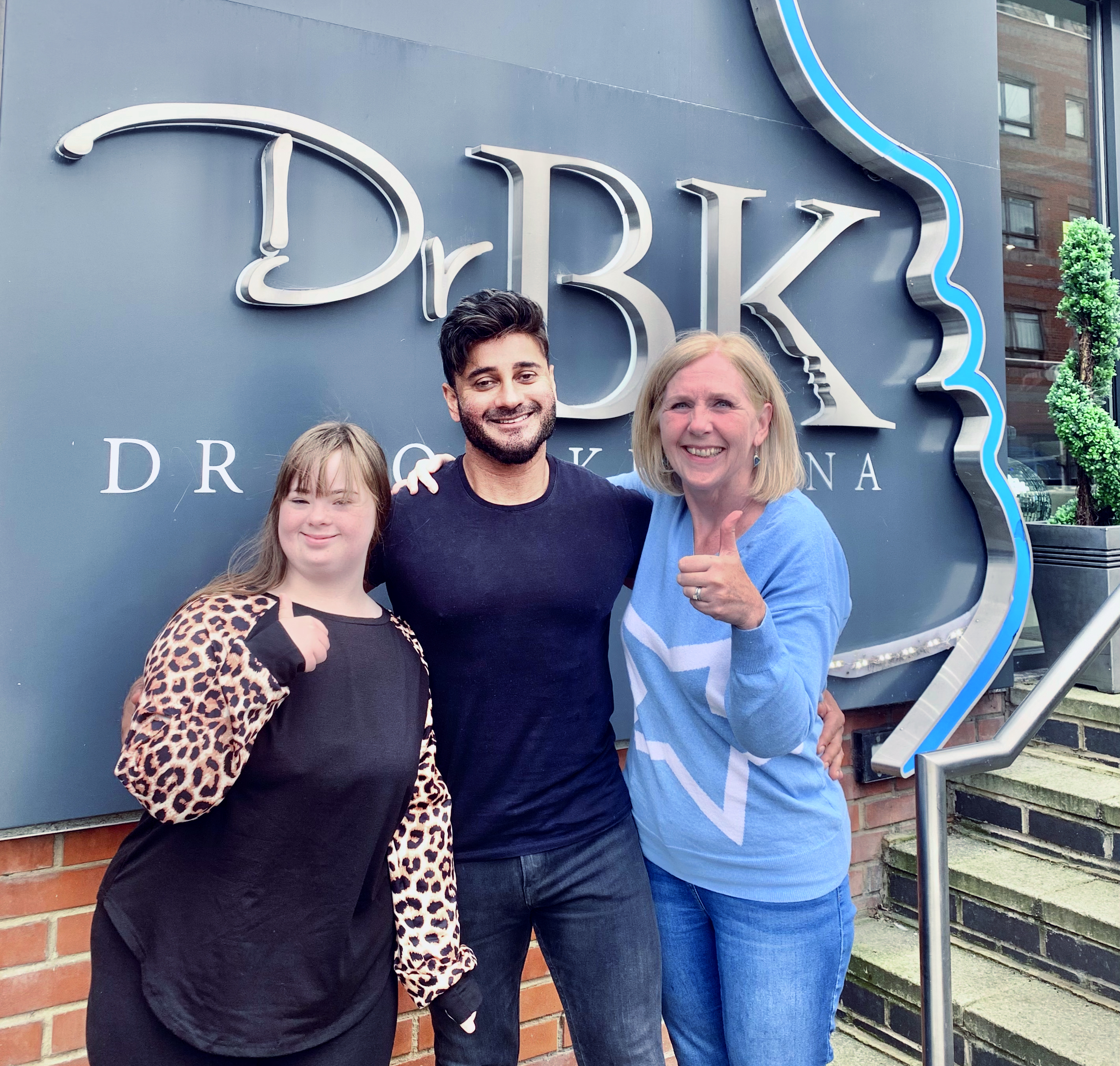 Kay quickly booked an appointment and made the near-2 hours journey down to Reading from Redditch to visit DrBK and finally get an explanation for her chronic jaw pain. "Nope, you're not going mad, it's your jaw, it's deviated to the right". Dr Khanna had instantly identified the problem and began drawing up a treatment plan. Kay's treatment plan included an injection to relax the surrounding muscles and alleviate any pain that she was experiencing. This would provide her with the pain-relief that she had been searching for, for months. The second stage of Kay's treatment was tackling the root of the issue. She was given a "BK Splint", our newly designed splint, custom-made to gradually realign her jaw to it's correct position. This would correct the issue in the long-term, to prevent future jaw pain for Kay.
"Today is the happiest day I've had for months and months and months"
Finally, Kay had her life back. "I felt like my life had started again… Please, don't suffer. Come and see Bob and start the rest of your life".
If you are suffering with any of the following symptoms/issues, please contact us today;
Jaw ache/clicking jaw
Headaches/migraines
Neck and shoulder pain
Upper, mid, or lower back pain
You can watch Kay's story in her own words here.