HydraFacial
HydraFacial uses advanced, patented "vortex" technology to deeply cleanse the skin and effectively deliver botanical ingredients
HydraFacial delivers botanical nutrients such as hyaluronic acid, horse chestnut seed extract, red algae extract, copper, zinc and magnesium peptides to where they do the most good.
In addition, HydraFacial also delivers powerful antioxidants to counteract damage from pollution, sun and stress – which can degrade the skin and accelerate the ageing process.
The HydraFacial Core Treatment consists of a three-stage process taking around 30 minutes and is perfect for anyone with a busy lifestyle. It detoxifies the skin, removes dead skin cells, extracts any debris and provides long lasting hydration and essential nutrient support to protect and rebuild collagen levels. For those of you with a little more time, the HydraFacial Skin Health for Life Extended Treatment is very popular and adds an additional 2 steps that top and tail your HydraFacial with the Detox and Rejuvenation steps giving you a natural, glowing complexion that looks as good as you feel.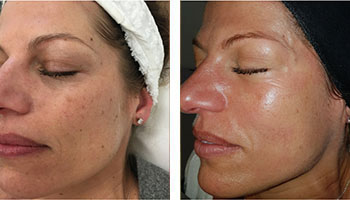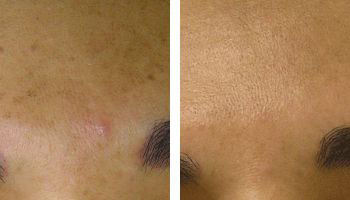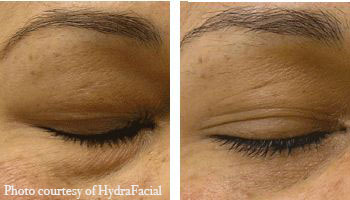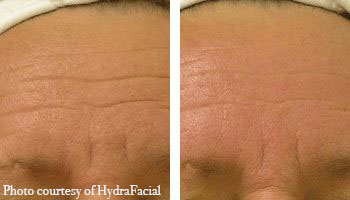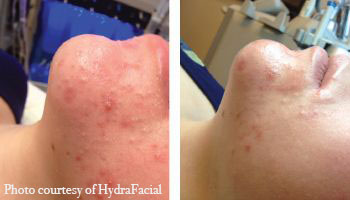 Is the treatment right for me?
HydraFacial is a treatment that everyone can enjoy. Regardless of age or skin type. HydraFacial can be tailored to safely and effectively address specific skin concerns.
Using targeted protocols developed to help mitigate some of the most universal skin concerns your trained HydraFacial professional will tailor your treatment to make it most exacting to your unique needs.
Customer Testimonial
As a man, I can't say I'm too well versed in facials or beauty treatments but when they opportunity arose to have a hydrafacial, I jumped at the chance.
The entire procedure was extremely pleasant, from the moment I came in Mia made me feel comfortable and at ease. The motions follow that of a lymphatic massage and are therefore very relaxing and I should note that at no point did I experience any form of discomfort. Each step was carefully explained to me which gave me great confidence in not only Mia's ability but her knowledge and left me feeling revitalised and like I'd learnt something. Following one of the stages, I was shown all the junk that had been sucked out of my face – this for me was phenomenal! I could see and feel the difference in my complexion but to be able to see the contents which had been in my face was fascinating.
For the following week I noticed my face felt sufficiently hydrated, to the point where I didn't feel the need to moisturise (something I'd otherwise do every single day at least once.) I'd definitely recommend this treatment to everyone and anyone who is contemplating it. I know I'll be doing it again!
– Lyle