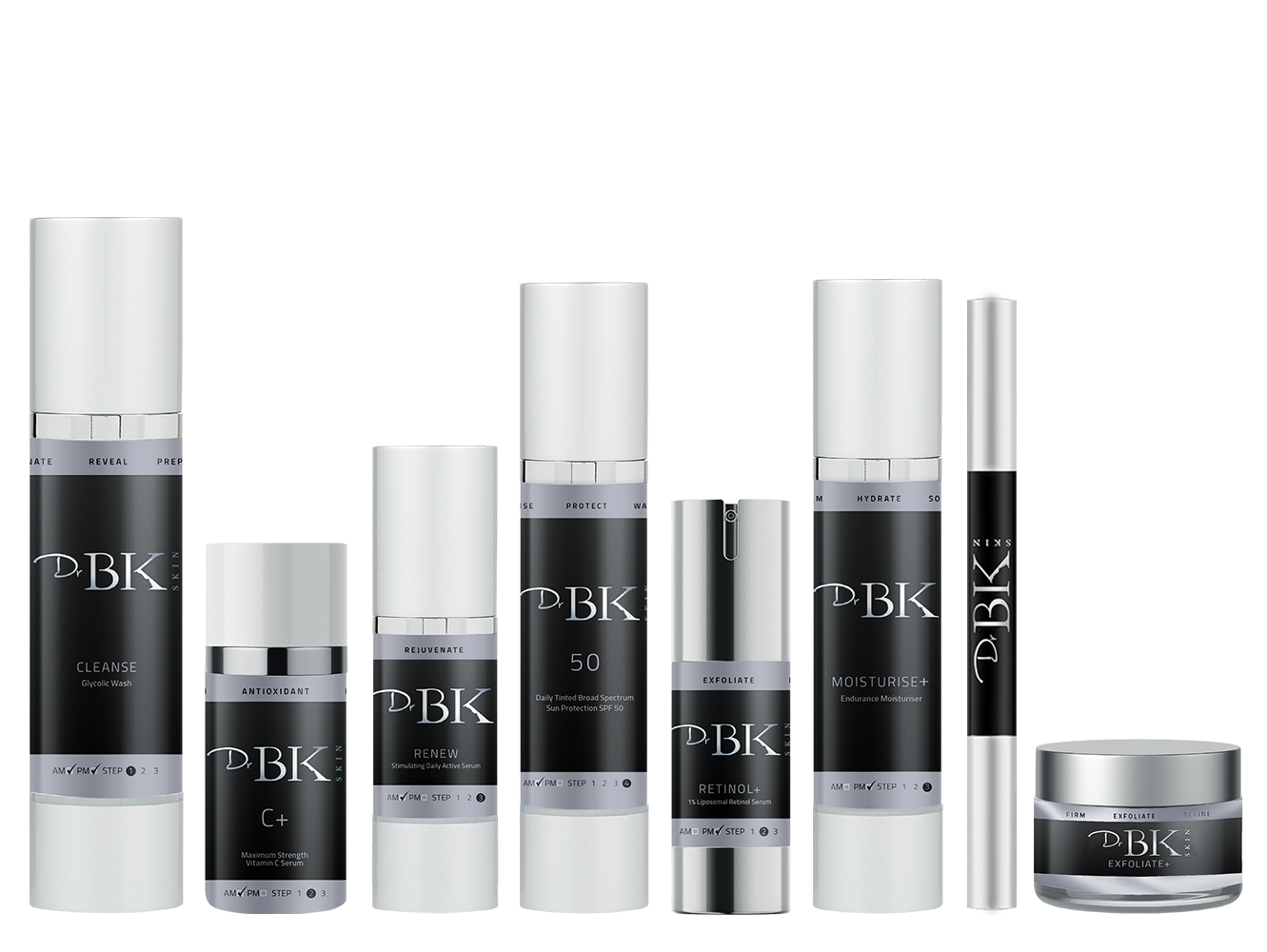 Medical Based Skincare
Skincare – Medical grade skincare for all common skin complaints
Sometimes knowing your skin type and figuring out the best products for you can be rather confusing. We offer bespoke skincare solutions for all skin types. If you are unsure of your skin type and what products are best for you, simply book a consultation with us and we'll help you.
______
DrBK SKIN – Medical Grade Skincare
DrBK Skin has been specifically developed by Dr Khanna over a number of years to maintain great skin-health on a daily basis. The collection uses only the highest quality medical-grade ingredients, and has been formulated and developed over many years to provide an effective treatment for all common skin complaints. The collection involves different products designed to target different aspects of the skin and is available for purchase at our clinic in Reading or online.
DrBK SKIN works to effectively target:
Acne (all ages)

Fine lines & wrinkles

Poor skin quality

Hyperpigmentation

Oversized pores

Lack of volume/elasticity

Dryness
DrBK Skin is in association with DrBK Dental and Medical Aesthetics Clinic run by Dr Bob Khanna (Registered as Dentist Rajesh Khanna GDC 68541).
---
Common Skin Conditions & Alternative Treatment Options
If you have particularly problematic skin and you find that medical-grade products aren't enough to have the impact you desire, we also offer other treatments including laser treatments as an alternative/addition to your skincare regime. Again, our skin technician can advise you on the best skincare options for you.