Fat Reduction with Coolsculpting
Over the last 20 years Dr Khanna has established his reputation by investing in proven technologies.
CoolSculpting® is the only FDA-Cleared, non-invasive fat freezing treatment that eliminates fat cells permanently, with little downtime and is proven to work.
The system uses revolutionary fat freezing (cryolipolysis) technology to target and eliminate stubborn fat bulges on large areas such as belly fat, back fat and thigh fat.
On average the DrBK Clinic sees up to a 25% fat reduction* in the area treated on a single treatment. These results are long lasting, meaning that once the fat has been crystallised, it is gone for good.
CoolSculpting permanently destroys targeted fat cells from the treated area. When we gain weight, our fat cells increase in size causing us to look bigger. Once these fat cells are removed, they are no longer there and therefore cannot get bigger, giving permanent results.
*Please note that results vary depending on the individual so are not guaranteed.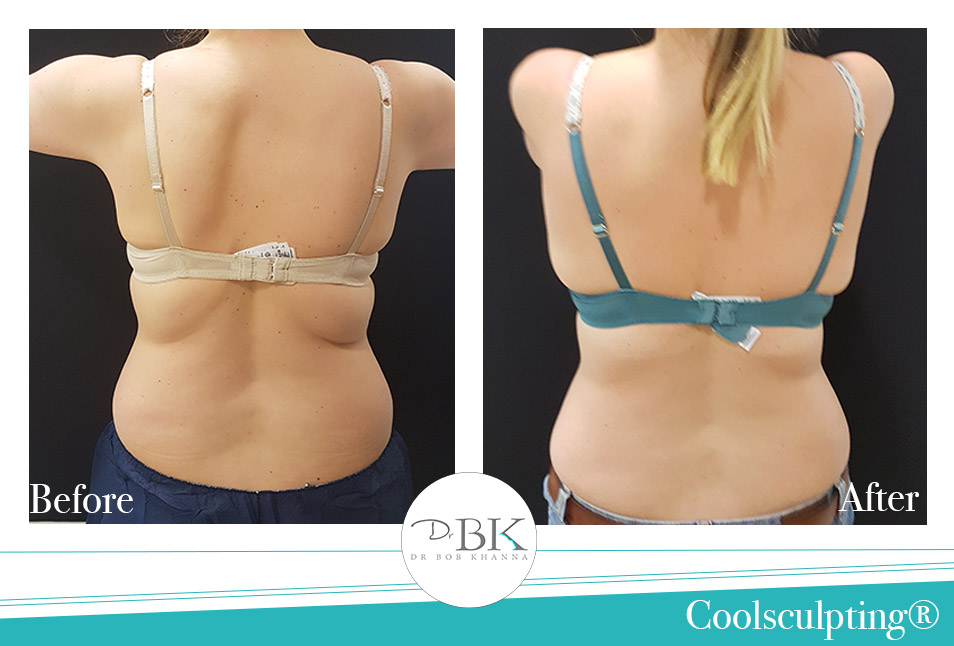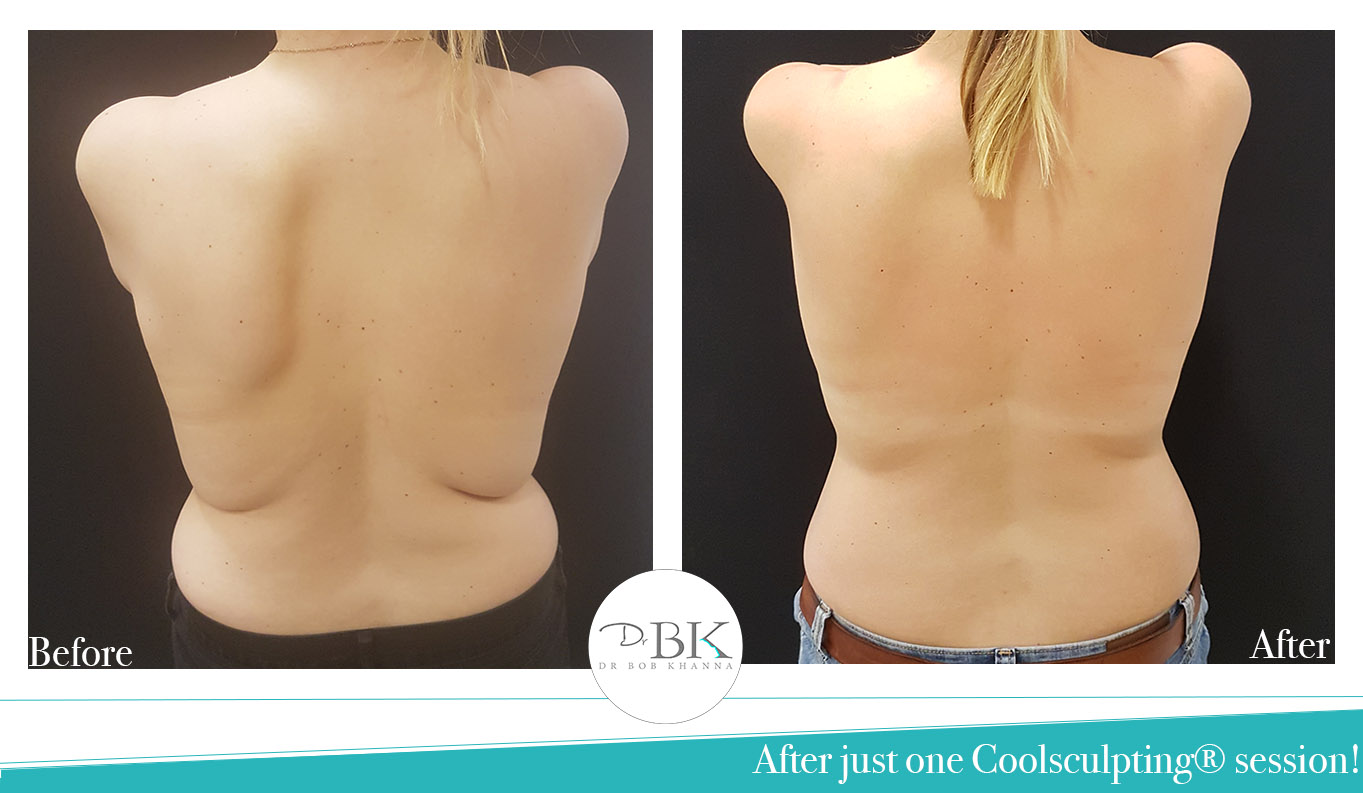 Coolsculpting1 - before and after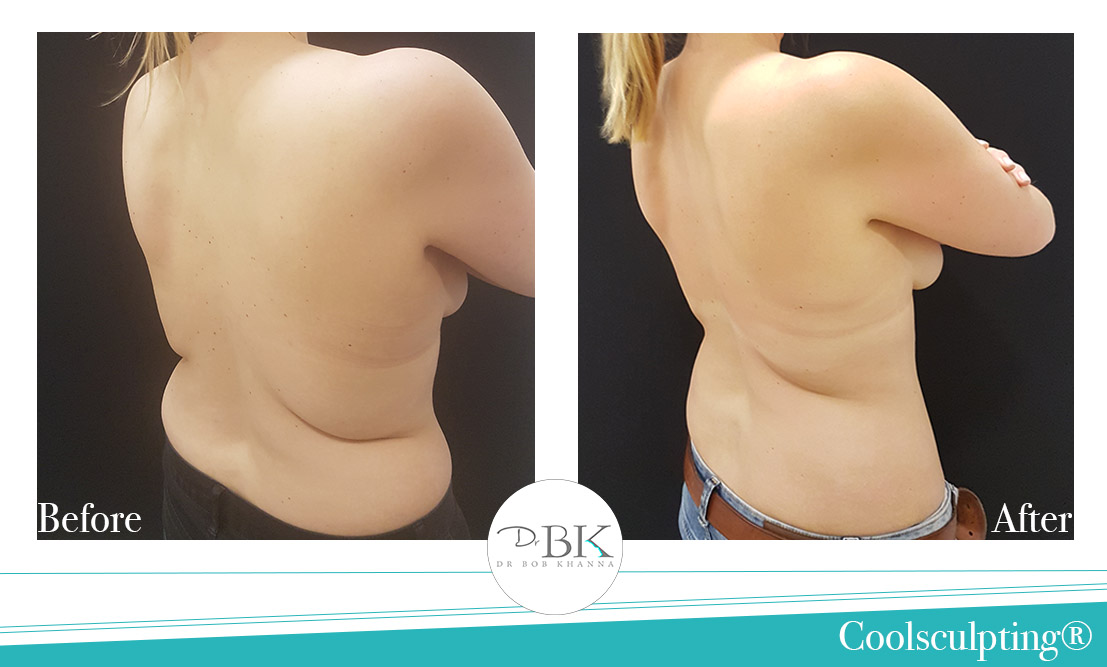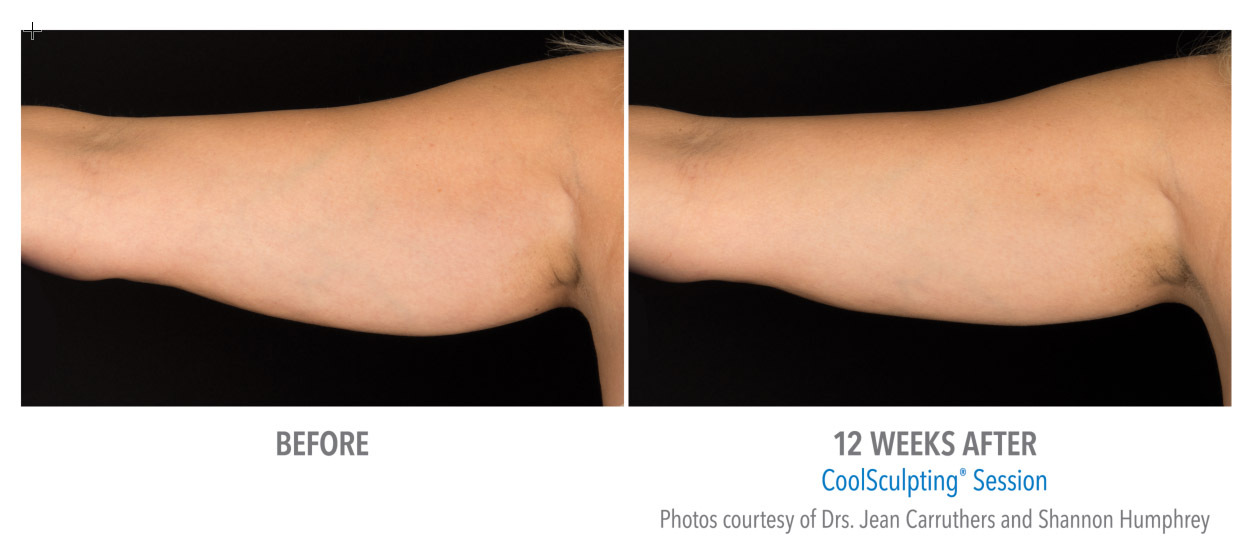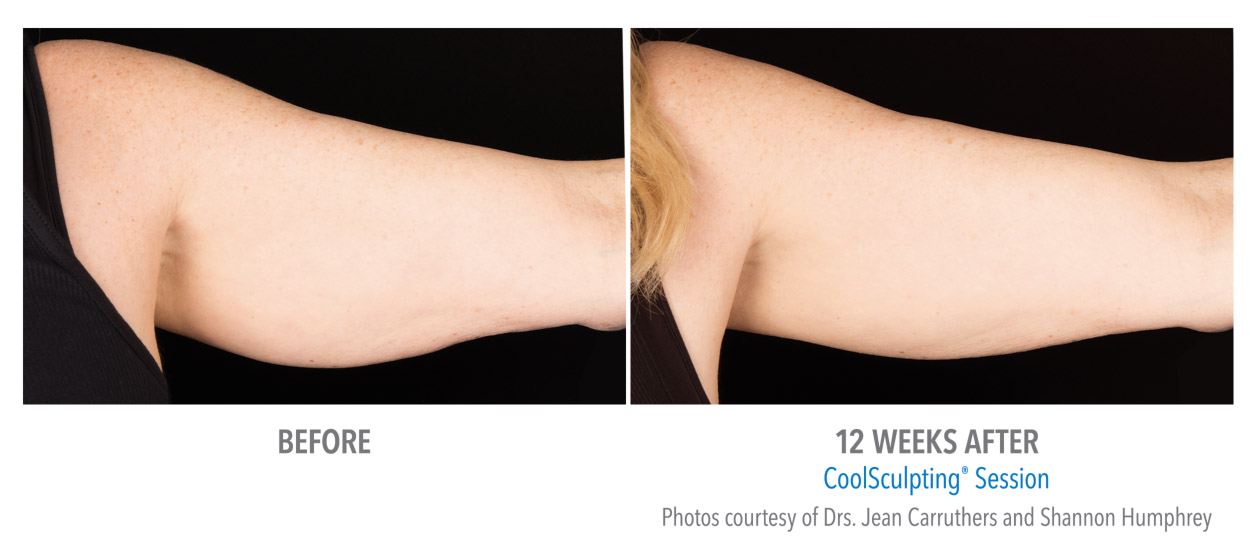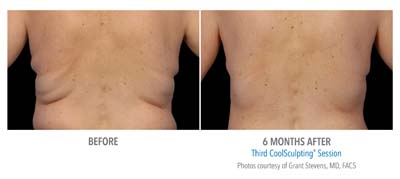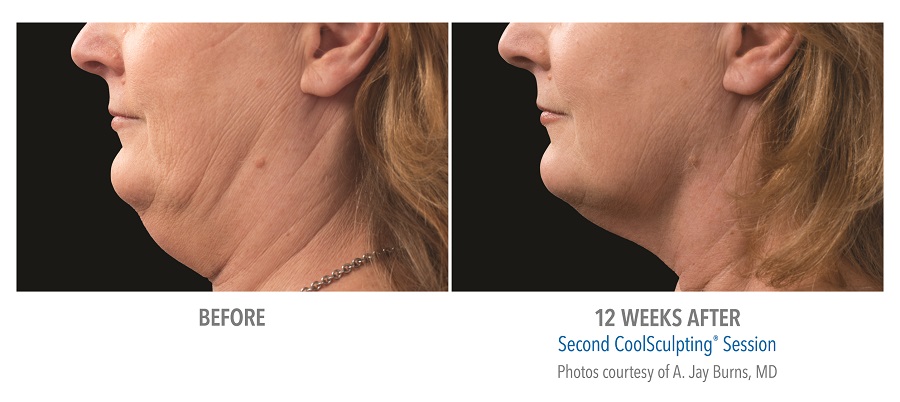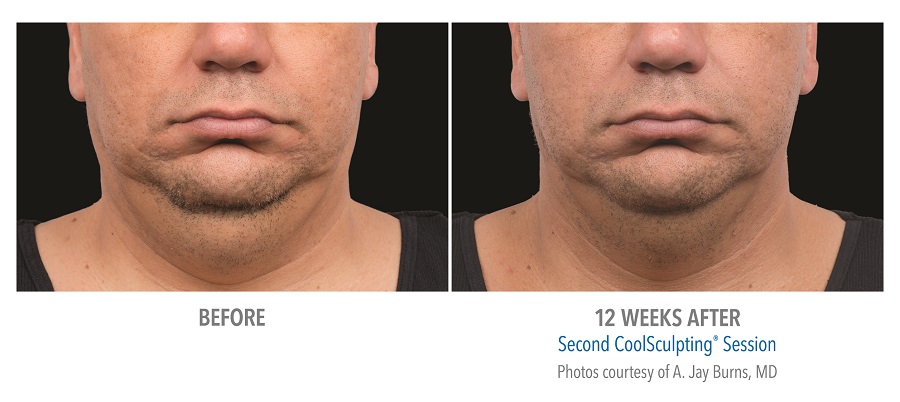 When will I see the results?
CoolSculpting® is safe and effective, creating natural looking results which can be seen as early as 3 weeks following treatment, with the most dramatic results visible between 1 and 3 months. It's important to note that everyone's bodies react differently to different treatments, so results are not guaranteed. However, the cases shown on this page are real cases and real results!
Please ask us about CoolSculpting® and book in for your complimentary consultation where you will be given a bespoke 'treatment to transformation' plan.