Nose To Mouth Lines
Generally, due to how our skin folds, we all possess visible nose to mouth lines (to varying degrees). However, as we age these lines become deeper and more noticeable. Motions such as talking, kissing and smiling contribute to this also.
By the age of 25, the amount of collagen that is produced in our skin decreases by 1% every year. This is a fact of life that is totally unavoidable. Fortunately, we can reduce the appearance of deep set nose to mouth lines through the use of Dermal Filler.
Dr Bob Khanna administers dermal filler to the nasolabial folds (nose to mouth lines), to help smoothen and soften them, achieving a fresh and radiant appearance.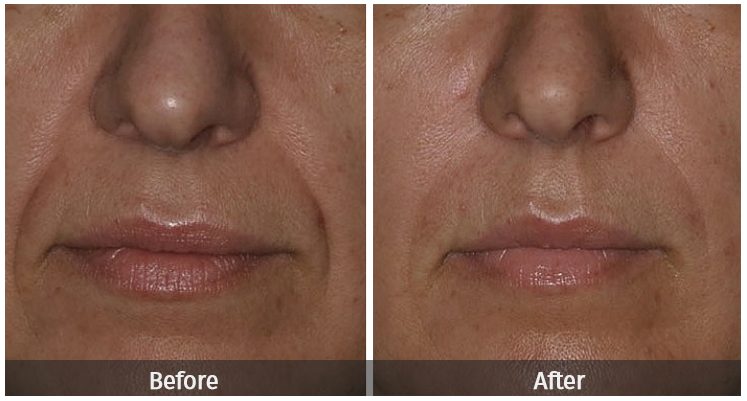 How soon, after treatment can I expect to see results?
The beauty of this procedure and product, is that the results take effect immediately. Furthermore, results actually continue to develop over the course of the month, as your own natural collagen is stimulated. The effects are long-lasting, non-permanent and reversible. Due to this, most of our patients will return for a top up, every 6-12 months.
What are the risks and side effects?
The majority of reactions post-procedure, are generally minimal and temporary. You should expect a degree of swelling and slight bruising is a possibility. However, these reactions should subside within the week.
What can I expect on the day of treatment?
Your procedure will be carried out by Dr Bob Khanna himself.
On arrival to your appointment, we will remove any makeup and cleanse the area. We will apply a topical anaesthetic on to the injection sites, to ensure the treatment is as pain-free as possible.
To help keep swelling and bruising to a minimum, we administer the product with the use of a cannula. A little discomfort is not uncommon. However, if you feel particularly sensitive, we are able to administer a local anaesthetic, although in most cases this is not necessary.
Your appointment will last for around 30 minutes. This allows time for cleansing of the skin, numbing and the treatment itself.
Aftercare:
After treatment, we advise you to avoid the following for up to 2 weeks;
Touching or rubbing the area (to ensure placement of the product is not manipulated)
Any facial treatments, as well as saunas (or anything involving extreme temperatures)
You will be invited to attend a review appointment 3 weeks post-procedure. At this appointment, any adjustments will be made, if necessary.
Full, written, aftercare instructions will be provided on the day of treatment, for you to take home with you.