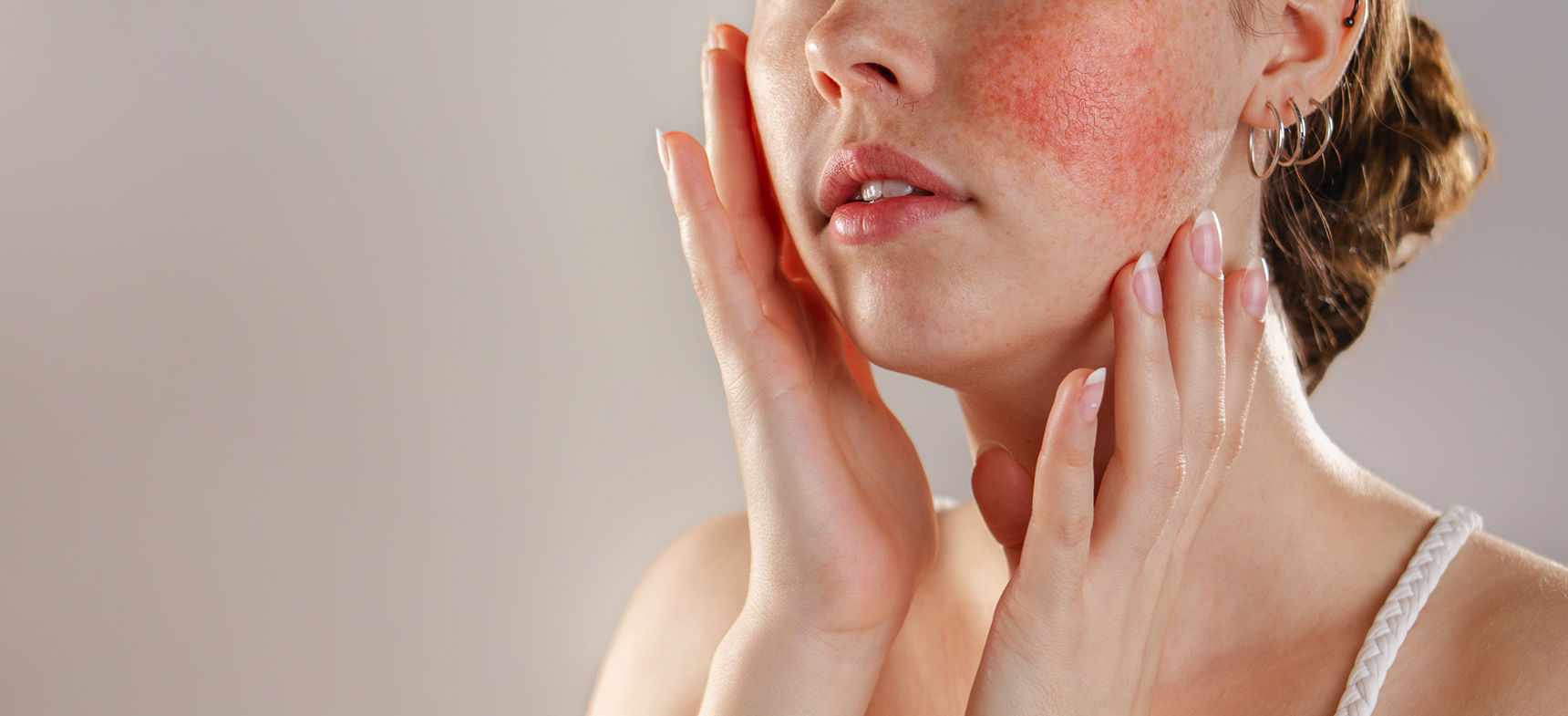 Facial Thread Veins & Rosacea Treatment
Facial Thread Veins and Rosacea Treatment
We provide the safest, most effective treatment and solutions for vein issues such as: rosacea, spider veins and broken capillaries.
At the DrBK clinic, we use the Harmony XL AFT Laser. This procedure involves targeting and destroying unwanted capillaries and blood vessels of the skin, to help reduce the appearance of rosacea and other vein issues.
______
What can this treatment target?
Rosacea
Visible blood vessels
Spider vein removal
Broken capillaries
Facial flushing and burning
Other vascular lesions such as Spider angiomas, Venous lake, Hemangiomas and Capillary malformations etc.
What is Rosacea?
Rosacea is a common skin condition that causes blushing or flushing and visible blood vessels in your face. Rosacea is a relapsing condition, meaning  that there are periods when symptoms are particularly bad, followed by periods when the condition is less severe. It tends to be more common in women, and people aged 30-50.
Symptoms of Rosacea include;
Flushing of the skin (turning red temporarily)
Thickened skin (particularly around the nose)
Papules and pustiles (spots similar to acne)
Eye problems (known as ocular rosacea)
Persistent facial redness (like a sunburn that doesn't go away)
Visible blood vessels
Frequently Asked Questions
The Harmony XL AFT Laser is scientifically and clinically proven to successfully deliver light energy to unwanted blood vessels to reduce their appearance.
The laser selectively targets only the abnormal blood vessels. So your normal skin structures remain intact. When used properly by trained practitioners, the procedure is extremely safe and effective. As the laser that we use is the latest technology, the treatment is pain free.
Skin Assessment and Consultation
Before any vein or rosacea treatment at DrBK, we will book you in for a skin analysis with our skin technician. This is to ensure that your skin is suitable for treatment and that this is the right treatment option for you. This will be an opportunity for you to ask any questions you may have. To book your consultation, click here.