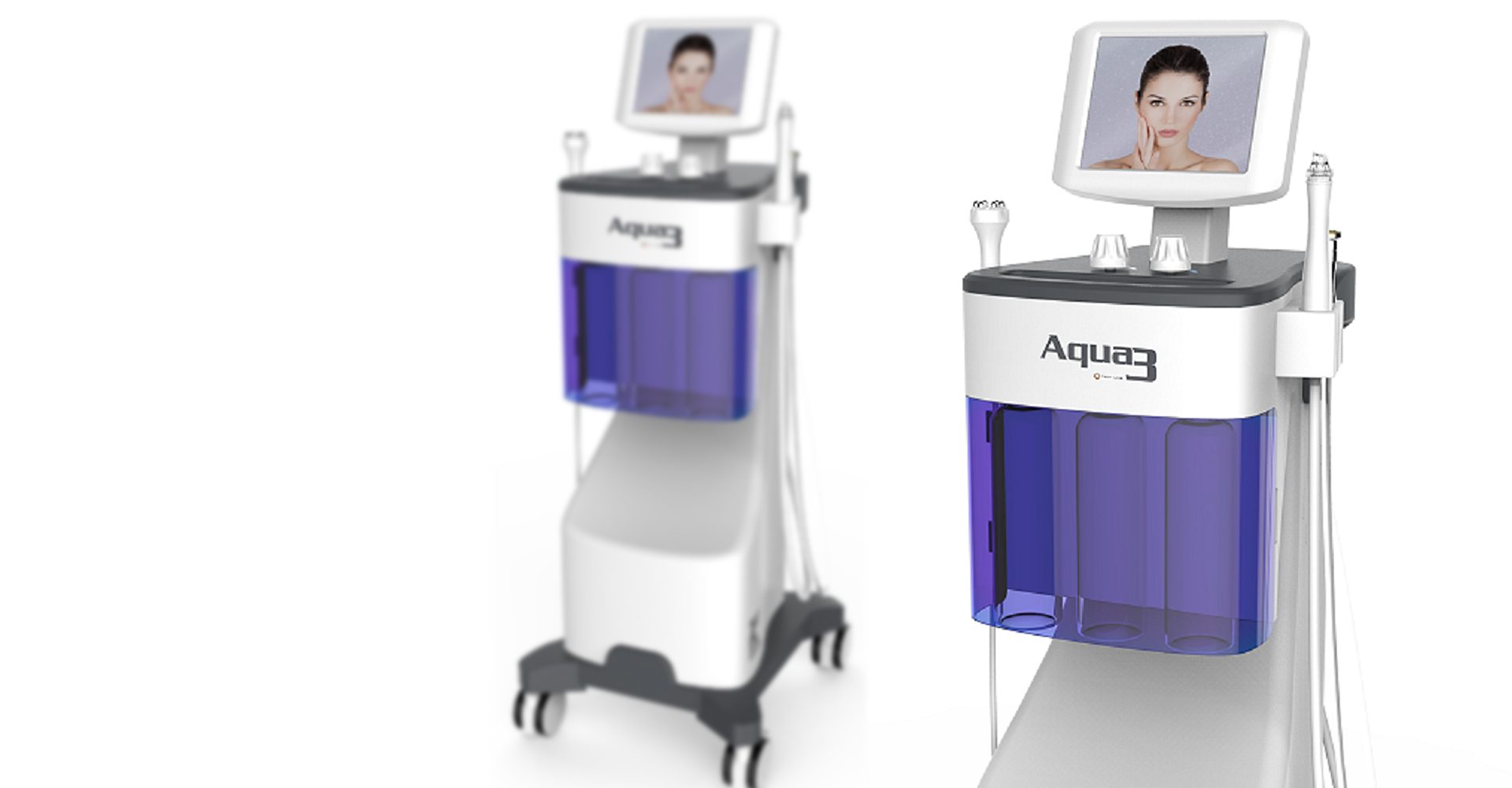 Aqua3 Skin Rejuvenation
Aqua3 – The 3-in-1 system for totally rejuvenating skin from the inside-out!
Similar to the HydraFacial, the Aqua3 is a facial treatment that combines cleansing, moisturising and rejuvenation into one technology, to provide the ultimate facial, for all skin types. Whilst the HydraFacial uses vortex technology, the Aqua3 combines the extraordinary cleansing power of water peeling with sequential acids with microdermabrasion and transdermal delivery, to completely rejuvenate the skin from deep within.
______
Book a consultation | Pricing:  Usually £180, now £160 per session for a limited time. Sessions are discounted when booked as courses (multiple sessions). Please enquire for more detailed pricing.
The benefits of Aqua3
Deeply cleanses the skin
Removes dead skin cells
Rebalances sebum and gets rid of comedones
Removes black heads and whiteheads
Deeply moisturises the skin
Stimulates and restructures the skin tissues
Reduces fine lines, scars and age spots
Reduces stretch marks and acne scars
Can reduce deep wrinkles with the diamond-grain hand-piece
Can penetrate through thick skin
What makes the Aqua3 unique in comparison to other facial treatments?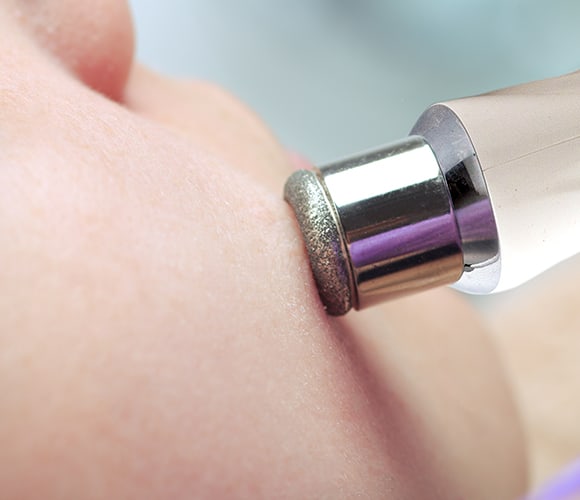 Diamond Granules
As we age, the outer layer of the skin (the stratum corneum) gets thicker over the years. This makes the skin less bright and soft and creates a barrier that prevents active substances from penetrating. Normal topical or water peeling treatments are not sufficient to treat excessively thick skin, but the Aqua3 can!
Thanks to its special hand-piece with diamond granules, the Aqua3 enables mechanical peeling on the most difficult skin, including thickened skin, deep-wrinkled skin, and even stretch marks. It performs controlled, non-invasive microdermabrasion that frees the skin from the superficial stratum corneum (the affected outer layer), improving the appearance and texture of the skin and restoring its elasticity.
---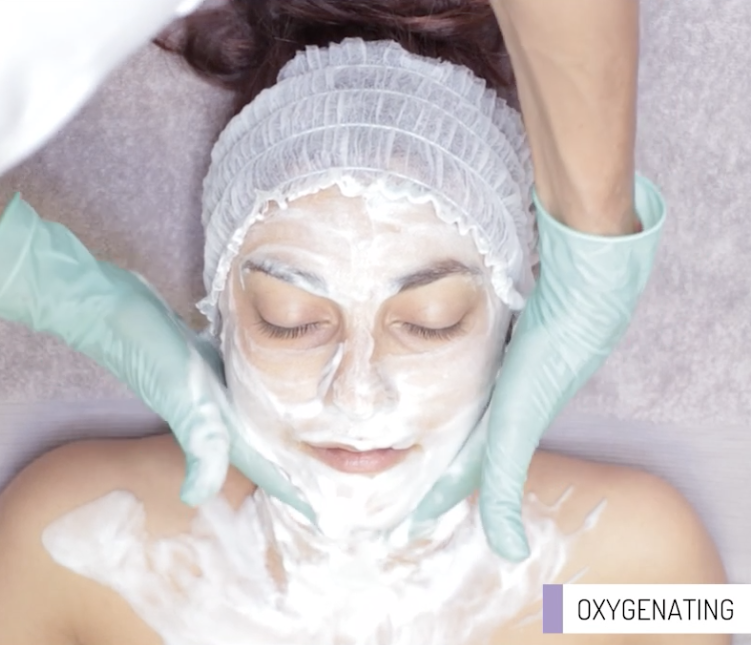 Oxygenating Mask
Another unique feature of the Aqua3 is the active oxygen mask. The mask is applied to your face, neck and décolletage. It turns into a soft mousse with thousands of active oxygen bubbles that burst and delicately massage and oxygenate your skin from within. The extra oxygen in your skin helps to increase cell turnover and circulation, which then also increases the absorption of other skin-care ingredients.
---
Frequently Asked Questions