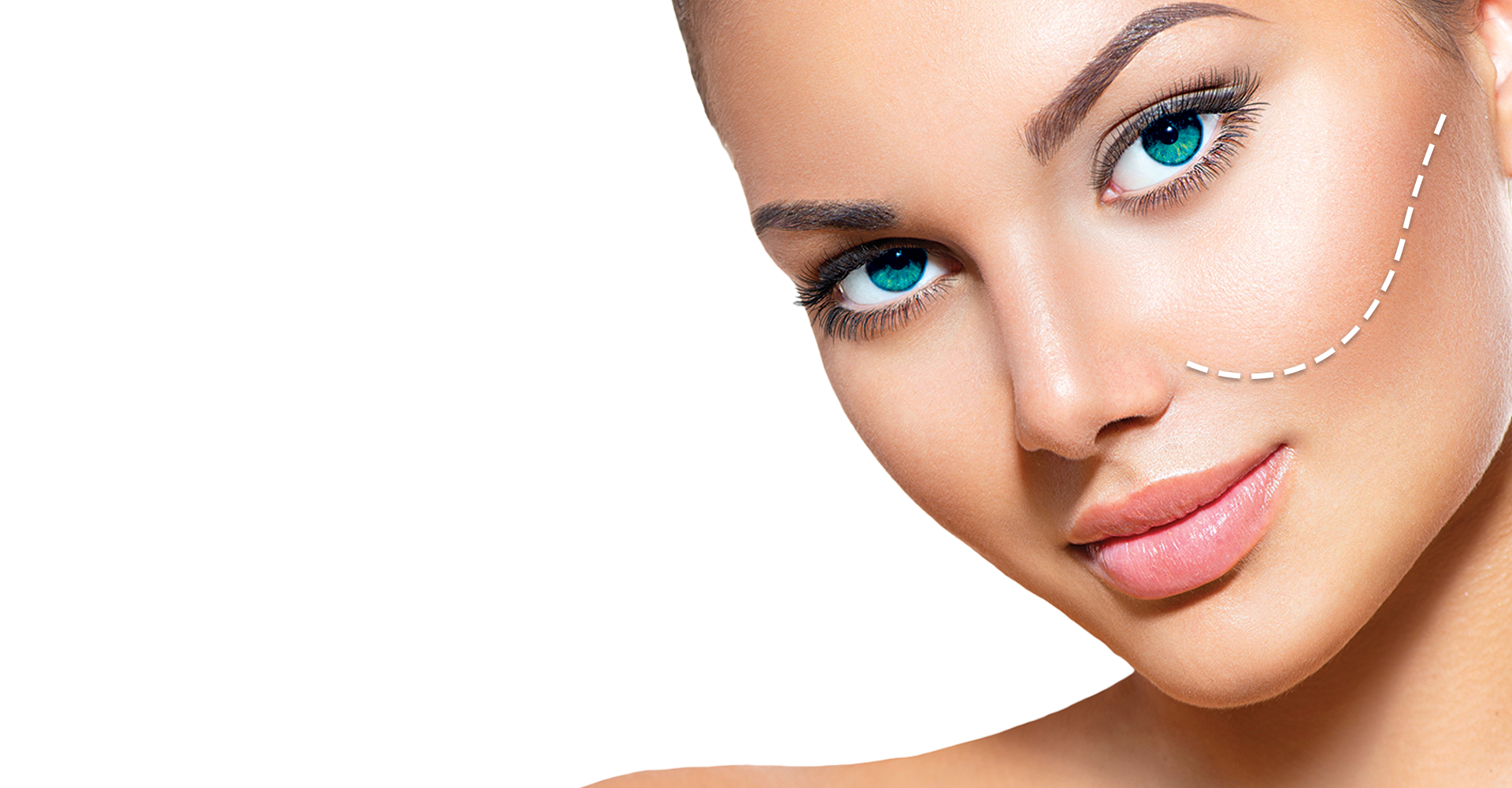 Cheek Sculpting
Cheek Sculpting – Using dermal filler to improve volume in the mid-face region
We offer non-surgical cheek sculpting treatments (cheek filler) for those who either lack pronunciation in their cheeks or those who inevitably have lost volume in their mid-face due to ageing.
From around the age of 25, the amount of collagen produced in our skin starts to decrease by 1% yearly. When we reach our forties, collagen production comes to a majorly disappointing stand still – stopping altogether. The result of this is dry, sagging, dull skin. Coupled with this, comes another great contributor to visible signs of ageing – bone resorption.
The mid-face (cheek area) is affected most dramatically, which can leave us appearing tired and sunken. Cheek sculpting treatment involves administering dermal filler into the mid face, to mimic a face full of volume and rejuvenation. By carefully sculpting the cheeks, this treatment can dramatically improve the signs of ageing.
Cheek sculpting however is not strictly an anti-ageing treatment by any means. Some people simply lack pronunciation of their cheeks due to genetics. Today we are seeing an increase in patients as young as 20 visit our clinic for this treatment.
A lot of the time, this treatment is used in conjunction with treatment for tear troughs to give better results, depending on the lack of volume in the mid-face area. Professor Khanna will be able to advise the best course of treatment for you.
Please see below some before and after photos of our patients and also some frequently asked questions.
______
Price: £950 | Book A Consultation
Before and After Photos
Frequently Asked Questions