Dental Inlay
If a tooth has a large cavity it may be advisable, especially for the back teeth, to have a dental inlay instead of building up the tooth with composite, which is achieved by building layers.
An inlay is made in a top laboratory by one of our expert technicians. Inlays can be made from different materials, such as porcelain or gold.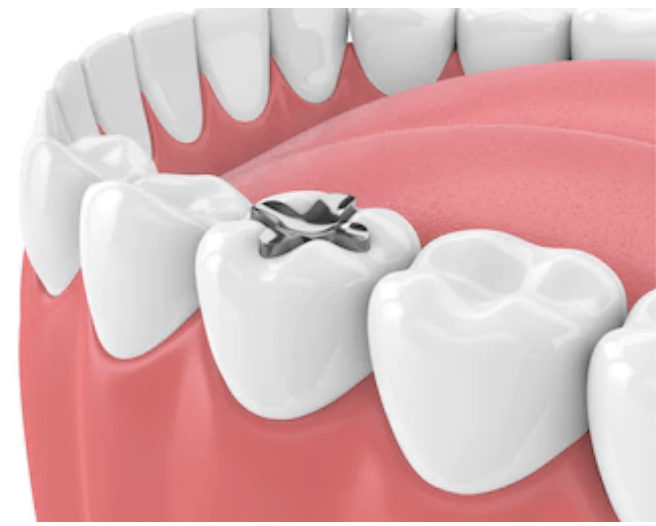 A dental inlay is similar to that of a crown, but instead of covering the outside surface of a tooth it is placed within the tooth. The treatment usually takes place over two separate appointments.
First Appointment:
Tooth structure is prepared (this will involve removing damaged or decayed tooth surface). You will be given some local anaesthetic to ensure you are comfortable during the procedure.
We will then take impressions of your tooth and create your bespoke inlay
We'll discuss aesthetics (colour, shade & material etc)
Second Appointment:
Once your inlay has been crafted by our lab technicians, you'll come back for your second appointment
Your permanent inlay will be fitted
Will I require a temporary inlay?
Yes, you will be fitted with a temporary inlay for the interim between the two visits.
How long will an inlay last?
An Inlay can potentially last for decades if looked after correctly. It is important to keep up with regular dental health examinations and have a thorough oral hygiene regime at home to ensure the Inlay and remaining natural tooth is intact.
See prices and payment options.