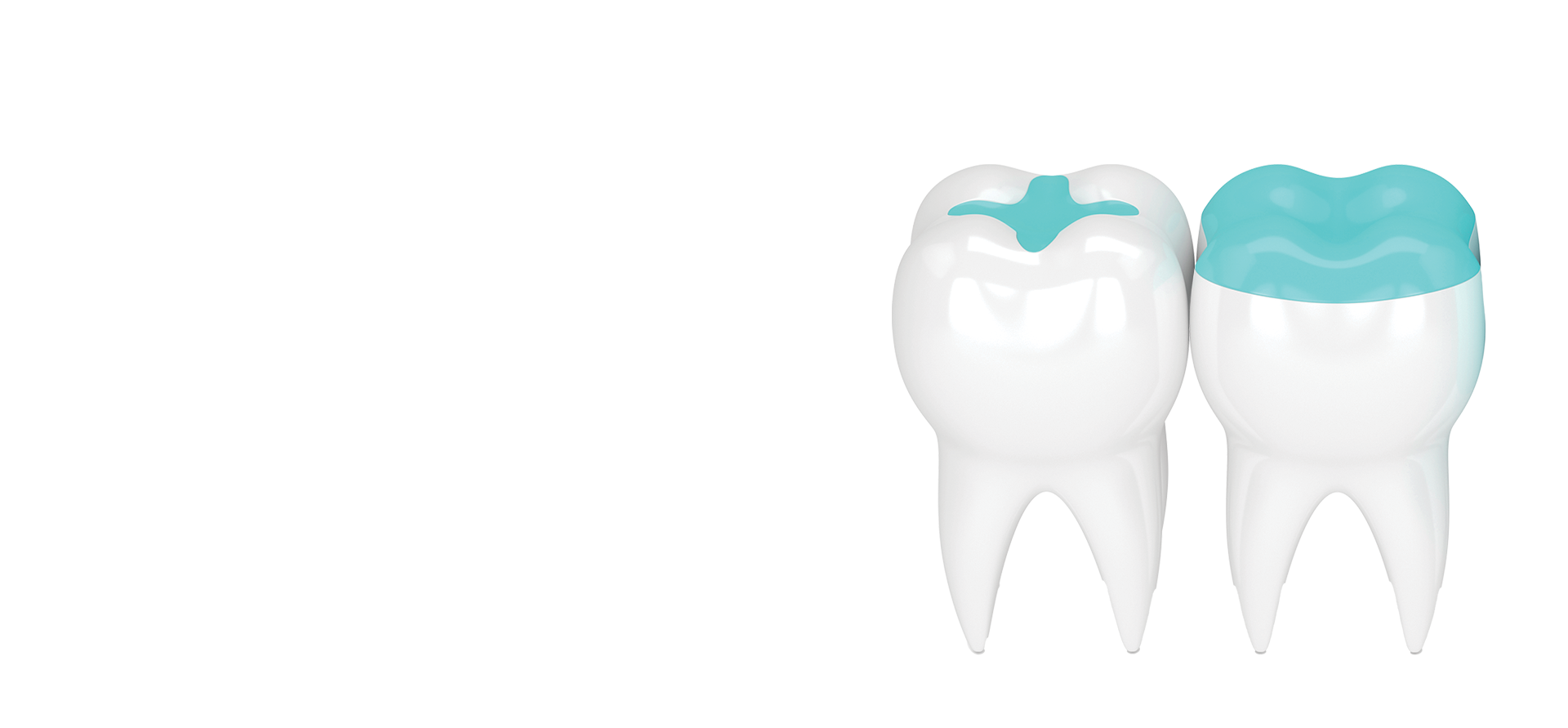 Dental Inlays and Onlays
Dental Inlays and Onlays – For replacing decayed or damaged teeth
Dental inlays and onlays are typically used for restoring decayed or damaged teeth.
If a tooth has a large cavity it may be advisable, especially for the back teeth, to have a dental inlay or onlay instead of building up the tooth with composite, which is achieved by building layers (known as a filling). Once a cavity has been drilled out, the space is filled with a single, solid piece of material.
Dental inlays and onlays are made in a top laboratory by one of our expert technicians. They can be made from different materials, such as ceramic, porcelain or gold.
______
Price: From £950 | Book A Consultation
What does the treatment involve?
The treatment usually takes place over two separate appointments.
During the first appointment, the tooth structure will be prepared. This will involve removing damaged or decayed tooth surface. You will be given some local anaesthetic to ensure you are comfortable during the procedure. We will then take impressions of your tooth, discuss aesthetics (colour, shade & material etc) and begin creating your bespoke inlay or onlay.
Once your inlay/onlay has been crafted by our lab technicians, you'll come back for your second appointment. This is where your permanent inlay/onlay will be fitted.
What's the difference between dental inlays and onlays?
Inlays
Dental inlays are designed to fill a portion of the inside of the tooth when there is a large cavity. This is instead of using composite material to build up the area (known as a filling), for strength and durability purposes.
---
Onlays
Dental onlays are in many ways similar to dental inlays, except for the fact that they're bigger and made differently. Onlays are designed to cover the entire 'top' of a tooth.
Dental onlays are your more major single-tooth restorations. These are reserved for larger areas of decay where a filling or inlay won't work, due to the amount of tooth structure that must be removed.
Frequently Asked Questions