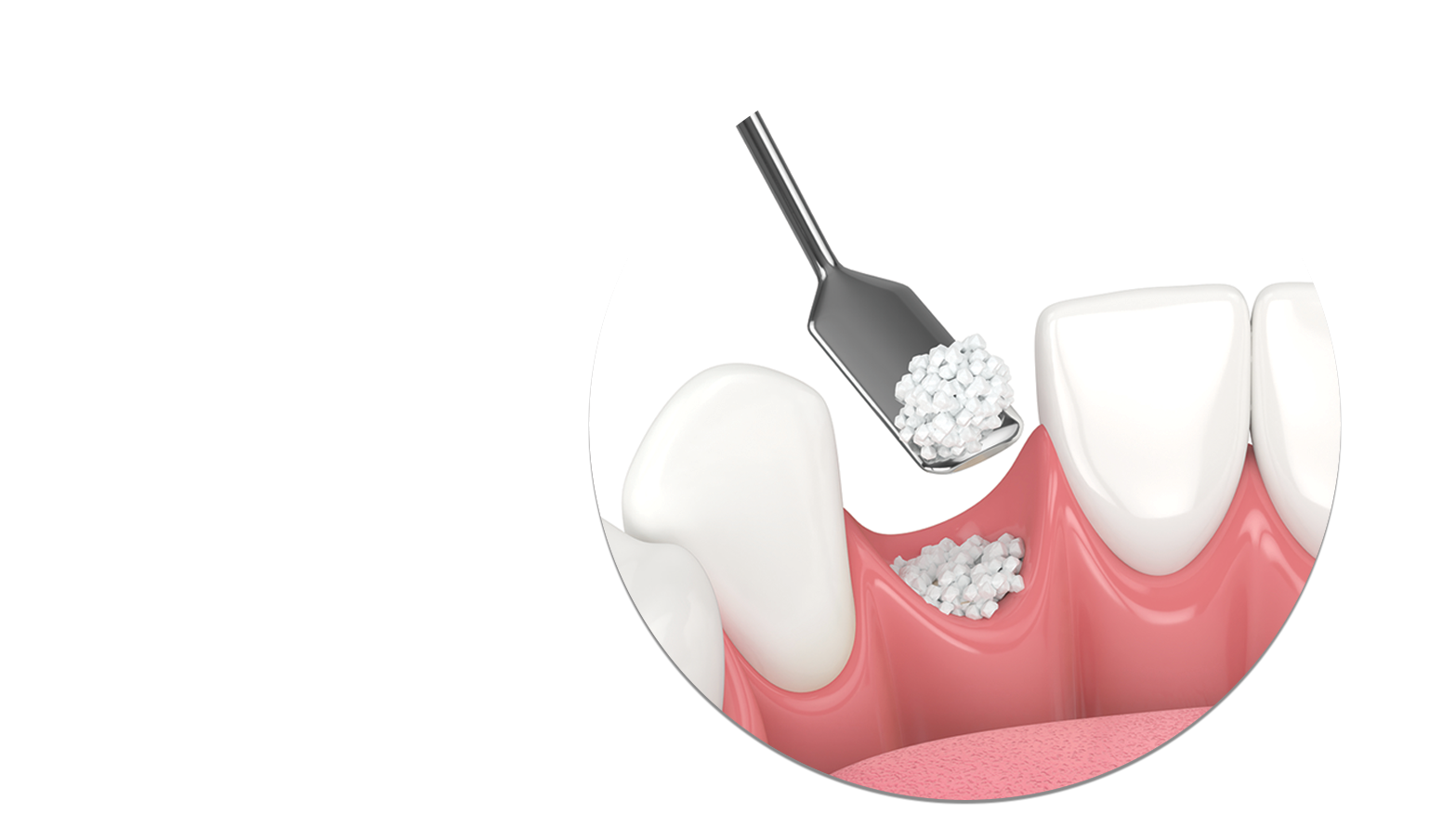 Bone Grafting
Bone graft – For restoring lost/damaged bone
We offer bone graft procedures here at DrBK for those who have bone loss in their mouth. Bone loss can happen for different reasons, from trauma to periodontitis (which is a disease of the gum and bone, caused by bacterial tooth plaque).
Bone loss also occurs when a tooth has been removed. Bone grafting is a procedure that can encourage new bone growth to occur, to support an implant or to stabilise a tooth. In some cases, this is essential.
We use a bone material that is made from the mineral part of the bones originating from Australian cattle. The bone has a natural framework in which your body's own cells can enter and start to naturally rebuild bone. Over time your cells will remodel the grafting material into your own functioning bone.
______
Price: From £550 | Book A Consultation
What does the treatment involve?
The treatment usually takes place during one appointment depending on your individual circumstances. The procedure involves lifting the gum tissue and placing the 'bone' in the treatment area; once this has been completed, the gum tissue will be put back and secured using stitches. You may feel sore after the treatment and will need to keep the area clean after the surgery to avoid infection.
The procedure alone can take as little as an hour. Once the bone grafting has been completed, we would let this heal and mature for 4-6 months prior to commencing with any further treatment (such as implants).
How do I know if I need a bone graft?
It is not always necessary to have bone grafting when placing an implant. We will be able to advise you once we have taken an x-ray and assessed the bone in the area of treatment.
If you do require this treatment, it is suitable for most of our patients.