Tattoo Removal
Laser Tattoo Removal
Say goodbye to unwanted tattoos with our effective laser tattoo removal treatment.
Laser tattoo removal is a relatively simple procedure that can produce some astonishing results. The laser we use here at DrBK (Q-Switched Nd:YAG) can be adjusted to target different inks.
To see how many sessions you would need to completely remove the tattoo, our skin technician will begin by analysing your tattoo during your consultation.
Please see below some more information and frequently asked questions.
______
Pricing: Dependent on size and colour of tattoo (please enquire) | Book A Consultation
What does the process look like?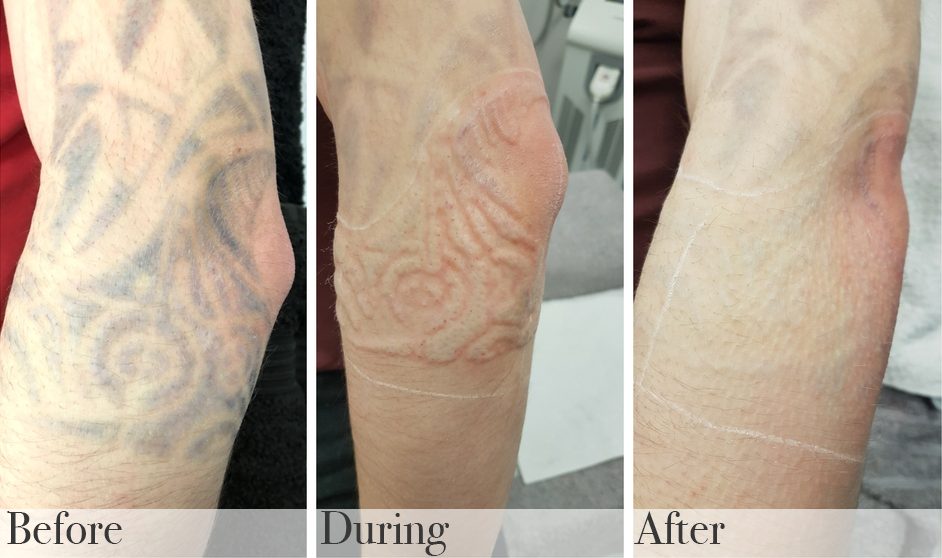 Factors to take into account
Black tattoos are the easiest to remove as the pigment within them is easily broken down
Tattoos with red in them are usually more difficult and different wavelengths of light will need to be used
Treatment might be slightly more difficult and require more sessions if the ink in the tattoo has been put into the skin too deeply.
Frequently Asked Questions