Laser Tattoo Removal
Laser Tattoo Removal in Reading
Say goodbye to unwanted tattoos with our effective laser tattoo removal treatment.
Laser tattoo removal is a relatively simple procedure that can produce some astonishing results. The laser we use here at DrBK in Reading is Alma Lasers Harmony XL. It's a "Q-Switched Nd:YAG" laser and can be adjusted to target different inks.
Removes ANY colour ink
Suitable for all skin types
Minimal discomfort compared to other lasers
Please see below some more information and frequently asked questions.
______
Price: From as little as £45 per session (Price dependent on size and colour of tattoo – please enquire)
What does the process look like?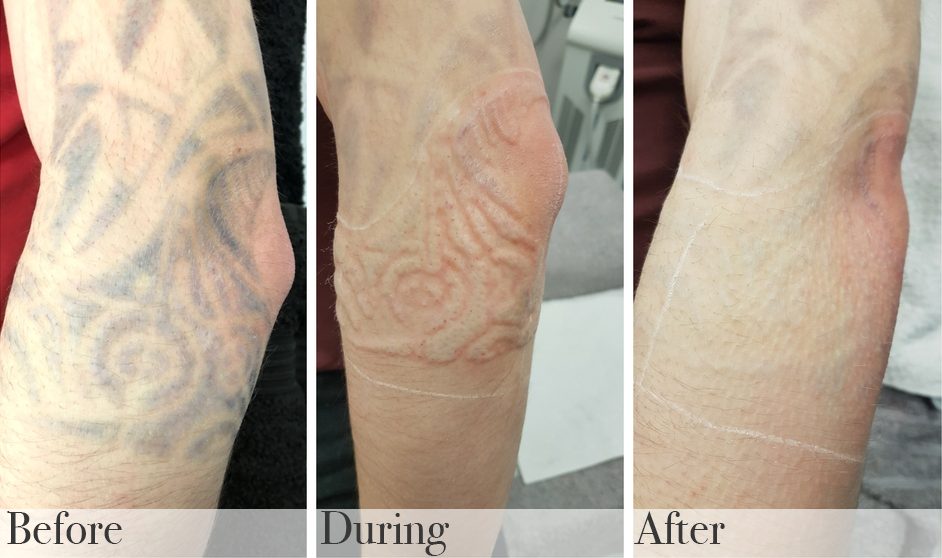 Frequently Asked Questions