Orthodontics and Clear Aligners
Orthodontics is a way of moving the teeth into a more favourable position.
This treatment is not only to straighten the teeth for aesthetic reasons but also for functional reasons too.
We offer a range of orthodontic braces including Inman aligners and clear aligners. These are our most favourable braces as they are able to move the teeth gradually and are an excellent alternative to traditional braces that are glued to the teeth (also known as train tracks). At DrBK, we only use the best laboratories in the UK for manufacturing your braces.
During your dental consultation, our experts will discuss the most appropriate orthodontic treatment for your desired outcome.
---
Before & After Photos
---
Clear Aligners With Smilelign
Smilelign is a clear orthodontic system that uses innovative technology to create the smile you have always dreamed of. Traditionally, metal brackets and ugly wires were the only option for straightening teeth. By contrast, Smilelign clear braces are virtually invisible, allowing you to straighten your teeth without anyone knowing!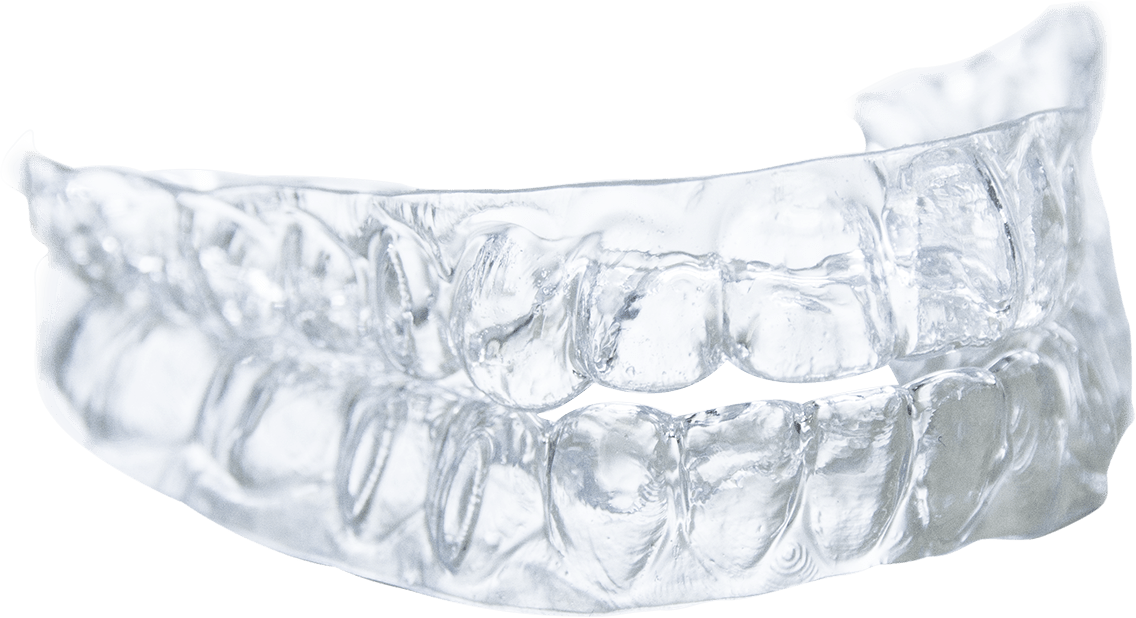 How do clear aligners work?
Smilelign consists of a series of virtually invisible, removable braces – aligners – that are changed every three weeks. Treatment can take as little as 12 weeks, depending on the alterations required. Each aligner is carefully designed specifically for your teeth and moves them in small stages, little by little, week by week, until they have reached the final position.
How do my teeth move?
Each aligner, marginally different to its predecessor and successor, moves your teeth a fraction of a millimetre at a time. Our technicians scan your models and, using our specialised software, meticulously plan your tooth movements. We will craft you your bespoke treatment plan – and your future smile!
Will clear aligners affect my lifestyle?
Designed to work with you, you don't need to change what you eat, or when you eat – just remove the aligners, enjoy, and remember to put them back in afterwards. You can also remove the aligners to clean your teeth, meaning that you maintain good oral health without the need for additional hygiene appointments.
What's involved in treatment with the clear aligners?
There are 4 simple steps to getting your perfect smile with Smilelign at DrBK:
We will take impressions of your teeth using a putty-type material so that the lab can custom make your clear aligners. These methods are painless and take a couple of minutes.
Your braces are custom-made at our laboratory. You will come to your next appointment and be given a pre-aligner (an example brace), along with the ability to see your proposed before and afters of your teeth. When you're happy, we will order your aligners for your treatment.
Once we have received your braces we will monitor your treatment as you progress through the aligners. These are changed every 3 weeks.
At the end of treatment, it is important that you use a retainer to keep your teeth in their new position. You can choose from a fixed or removable retainer.
---
Inman Aligners
The Inman Aligner is a revolutionary appliance, described as the "missing-link" between cosmetic dentistry and orthodontics, that has been specially designed to move your front teeth predictably, safely and quickly.
How does it work?
The Inman Aligner has Nickel Titanium coil springs that power two aligner bows that gently oppose each other, guiding the teeth into their new position. These gentle forces are active over a very large range of movement, which is why the Inman Aligner works so quickly.
The image shows the squeeze effect of the two aligner bows on the front teeth. The inner bow pushes forwards, while the outer bow pulls back on the front teeth.
How long is the treatment with the Inman Aligner?
Most cases are completed within 6 – 18 weeks depending on the complexity of the case.
What's involved in treatment with the Inman Aligner?
We will take impressions of your teeth using a putty-type material so that the lab can custom make your Inman aligner. These methods are painless and take a couple of minutes.
Your aligner is custom-made at our laboratory.
You'll wear the aligner 16-20 hours a day (The appliance can be worn for less time but treatment time will increase) and you will have regular checks with your dentist every 2/3 weeks during treatment.
As with other orthodontic treatment, after treatment is completed with the Inman Aligner, retention is recommended for life to prevent relapse. Retention can come in the form of a bonded retainer or an Essix retainer.