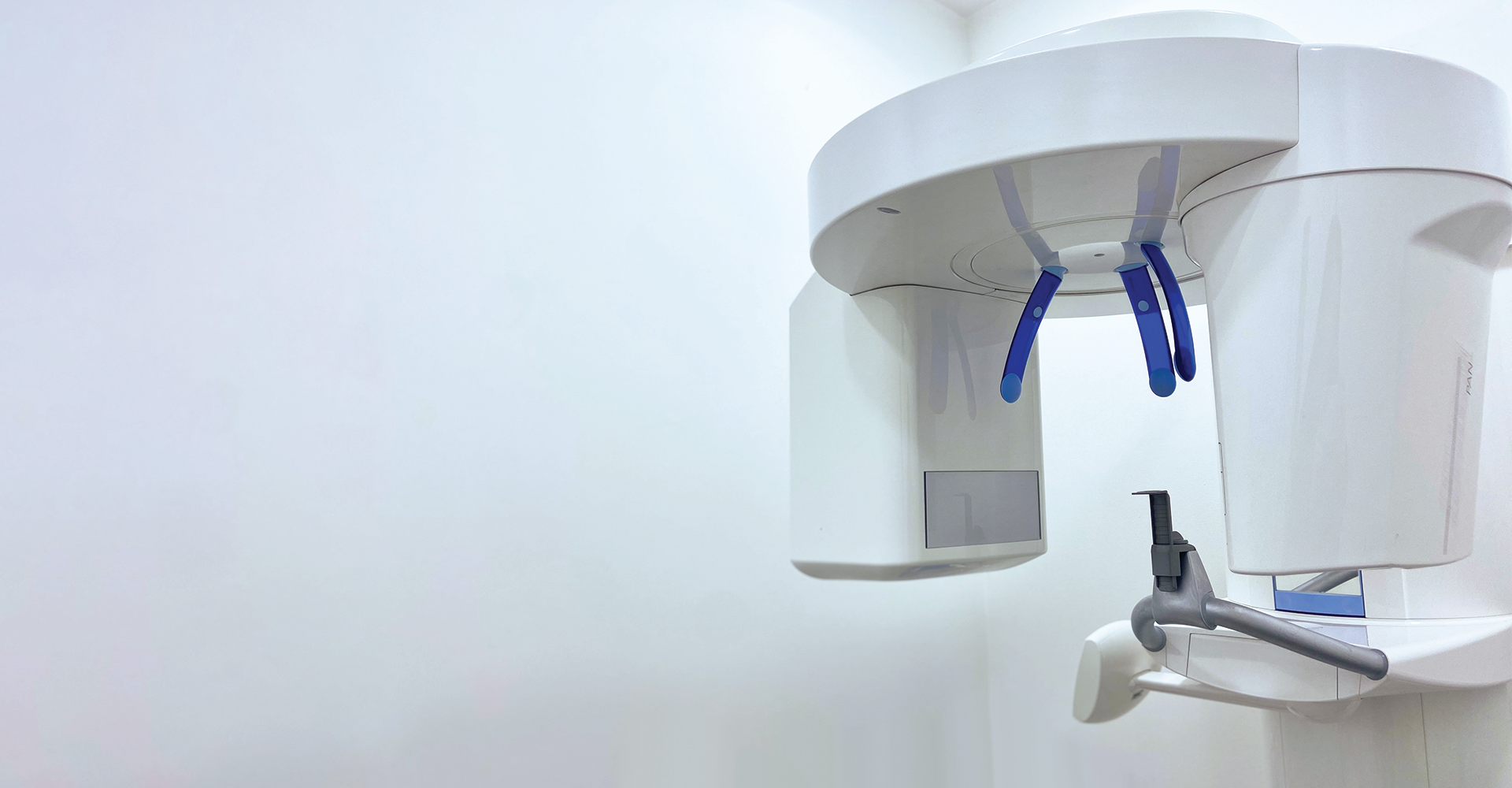 CBCT Scan
CBCT Scan – For getting a 3D view of the teeth and jaws
A dental Cone Beam CT (CBCT) scanner uses x-rays and a computer to produce 3D cross-sectional images of the jaws and teeth. A CBCT scanner is a compact, faster and safer version of the regular CT scanner. Through the use of a cone shaped x-ray beam, the size of the scanner, radiation dosage and time needed for scanning are all very much reduced.
A single CBCT scan can show potential dental issues such as tooth decay, bone loss, abnormal growths, facial fractures, periodontal infections, irregularities of the temporomandibular joint, and problems with the tooth roots or dental pulp.
The CBCT scan machine moves around your head in a circular motion in a similar way to the panoramic dental radiography unit, which is commonly used in dental surgeries and hospitals, so you may have already experienced this.
______
Price: £175 | Book A Consultation
Frequently Asked Questions