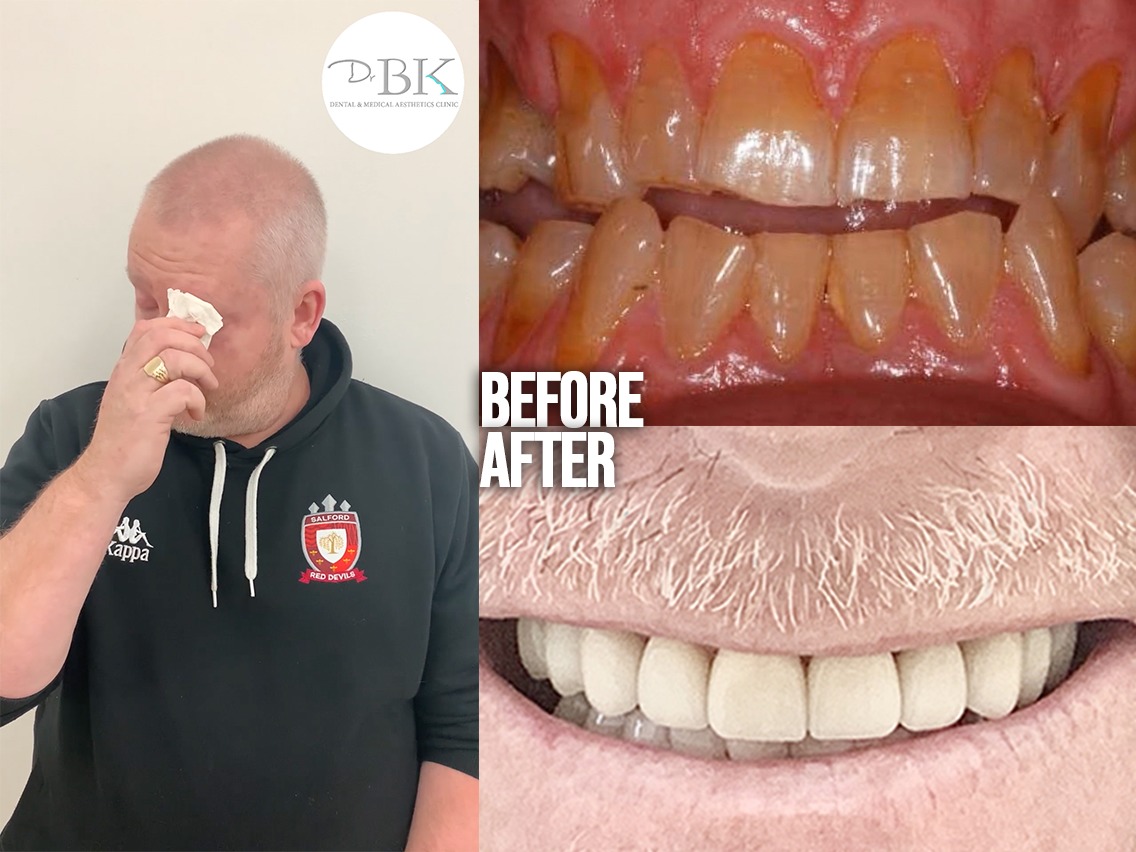 Posted on: November 19, 2019
"Cancer Took My Smile… And DrBK Gave It Back"
In light of Movember, we're helping to raise awareness about 'changing the face of men's health'.
Did you know that on average, women live 3.5 years longer than men in the UK? Movember was started with an aim to raise awareness about men's health issues, such as testicular cancer, prostate cancer, depression, and even suicide.
In this article, we will delve into the knock-on effects that diseases such as cancer can have on men.
Army veteran and Police Officer Dave came to see Dr Bob Khanna as he has been unhappy with the aesthetic of his smile for the last 34 years.
---
Watch Dave's emotional journey:
---
Dave joined the army when he was just 16 and 2 years later, he was diagnosed with testicular cancer after routine tests for his training. He underwent chemotherapy which deteriorated the appearance of the teeth, making them brittle and discoloured.
The importance of a smile can never be underestimated and can have deep-rooted psychological impact. Dave states "Through the years I've always had yellow and brown teeth. And it did affect my confidence quite a lot. I left the army in 1995 and became a police officer… Being a police officer, you're interacting with people everyday. People used to call me grumpy because I never smiled… I was just embarrassed and ashamed of my teeth".
Dave eventually met his now-partner, who recommended he visited Dr Bob Khanna for a consultation.
Dave made it very clear that he wanted a natural looking smile. Over the course of a year, Dr Khanna provided Dave with a natural-looking full smile makeover, through a combination of treatments including (but not limited to) veneers, crowns and whitening. After the completion of his treatment, Dave shares his emotional story.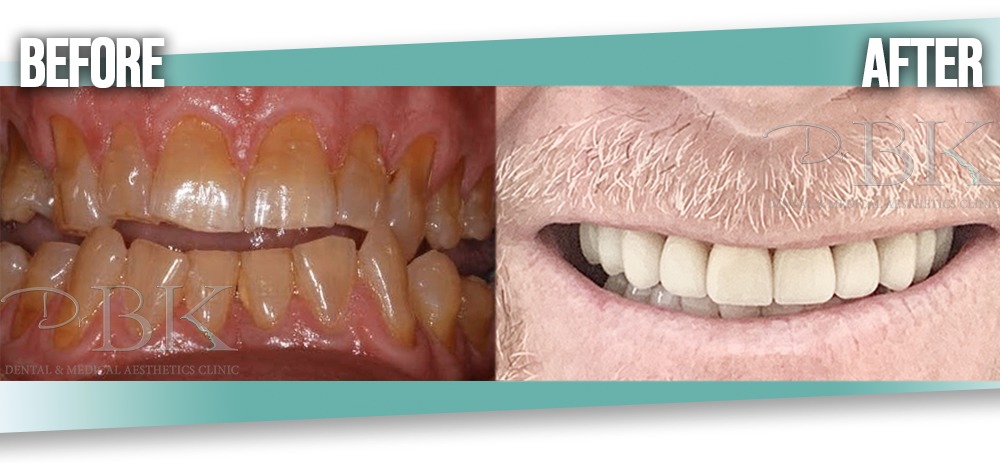 "He's changed my life. Not in a drastic way, but internally, and how I feel, how I interact with people now. It's made a world of difference. The staff here have been amazing. Always very very flexible and accommodating. I can't recommend them enough".
The effect that the chemotherapy had on Dave's smile had affected him for most of his life. We are so delighted to be able to have restored not only Dave's smile, but his confidence. For someone who has done so much for our country, putting a smile back on his face is the least we could do.
Book a consultation with us today  or Learn more about our dental treatments.