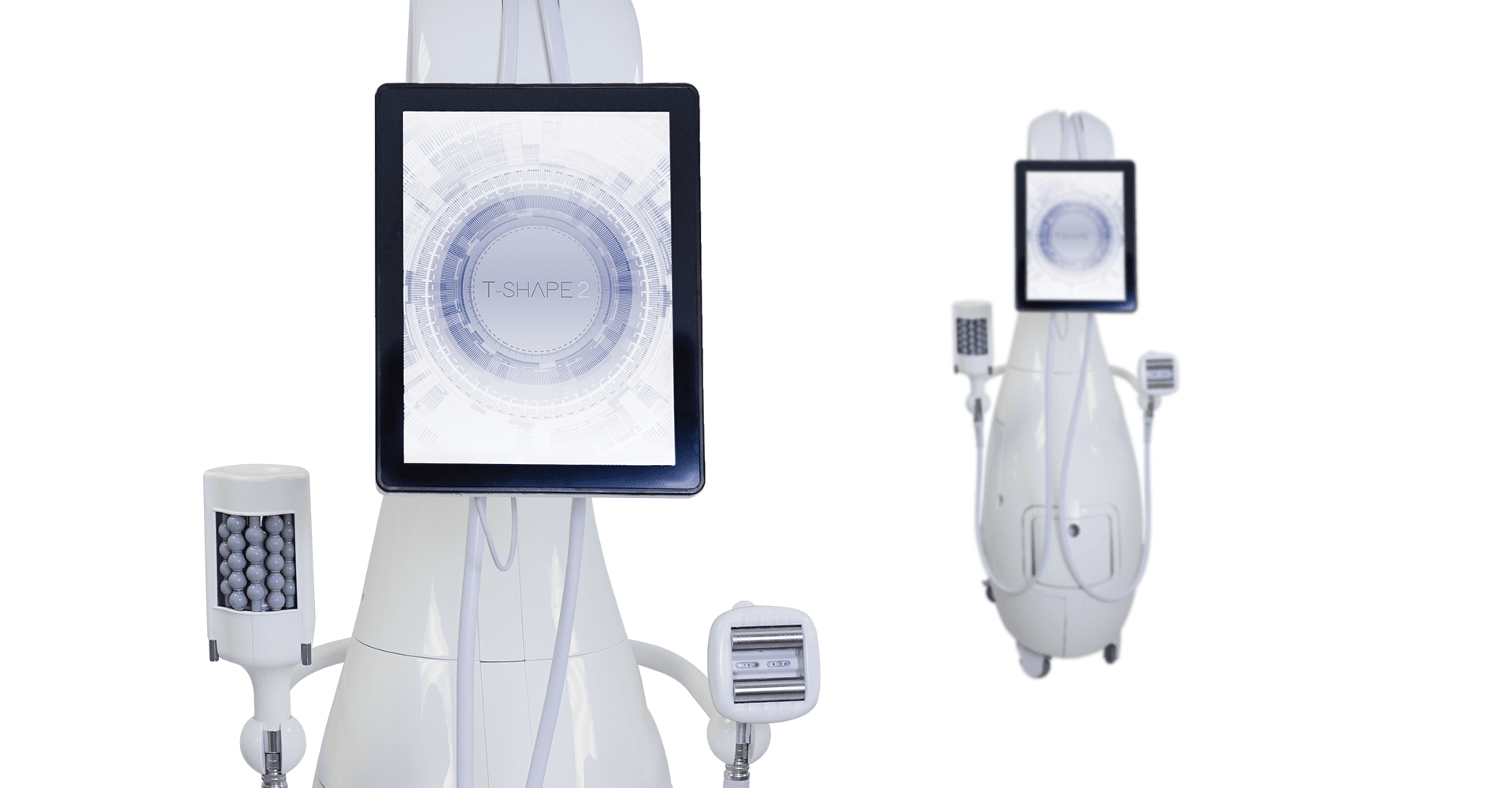 Body Contouring and Skin Firming with T-Shape 2
Body Contouring – Reshape your body with the T-Shape 2: Target loose skin, unwanted fat cells and cellulite
The T-Shape 2 is currently the most advanced Body Contouring  treatment in the world. Created by industry experts Baldan Group, the T-Shape 2 is a laser-based, non-surgical, non-invasive and virtually painless treatment, designed to reshape, firm, tighten and contour the body. The T-Shape 2 focuses on unwanted fat cells, skin tightening and improving skin imperfections such as cellulite.
______
Price: £300 per session or £200 per session when you book 6 sessions or more | Book A Consultation
Benefits of this treatment
Reduces cellulite
Firms and tightens the skin
Reduction in fat cells
Improves tissue elasticity
Redefines the silhouette
Tightens dermal tissues
Tones and massages muscles
Stimulates and produces collagen
Increases blood circulation
Increases lymphatic drainage
Before & After Photos
Popular areas of treatment
Abdomen
Bum
Arms
Thighs
Face (rejuvenation and tightening)
If you have other areas of concern, please let us know and we can discuss your treatment options.
How does it work?
The T-Shape 2 works to perform effective body shaping and skin rejuvenation through the following technologies and processes:
Combining multipolar radiofrequency and LLLT
Vacuum endodermic massage
Microvibration
There are different handpieces for targeting different areas and concerns.
What is the purpose of each stage?
LLLT (low-level-laser-light-therapy) and Multipolar Radiofrequency
The LLLT laser, integrated in all body handpieces, directly irradiates the adipose tissue (body fat), reshaping the body.
Multipolar Radiofrequency
Multipolar Radio Frequency is a non-invasive heat energy treatment of the skin. The skin, when heated just right, produces new collagen and immediately appears firmer, more compact and younger.
Vacuum Endodermic Massage
Vacuum technology lifts, bends and compresses the skin to increase local blood circulation and stimulate lymphatic drainage, both of which are essential for improving overall health.
Microvibration using the Mesophere Handpiece
The mesosphere handpiece produces a micro-vibration that reaches the tissues directly, thus allowing complete processing of the skin and muscle. It resolves annoying imperfections such as cellulite, and simultaneously works on the deep muscles.
How many sessions will I need?
We recommend a minimum of six sessions of each machine, usually a session per week, but this could be up to twelve for optimal results. There is no downtime aside from the treatment areas feeling a little tender, and you'll start to see results immediately.
Learn more | Book a consultation