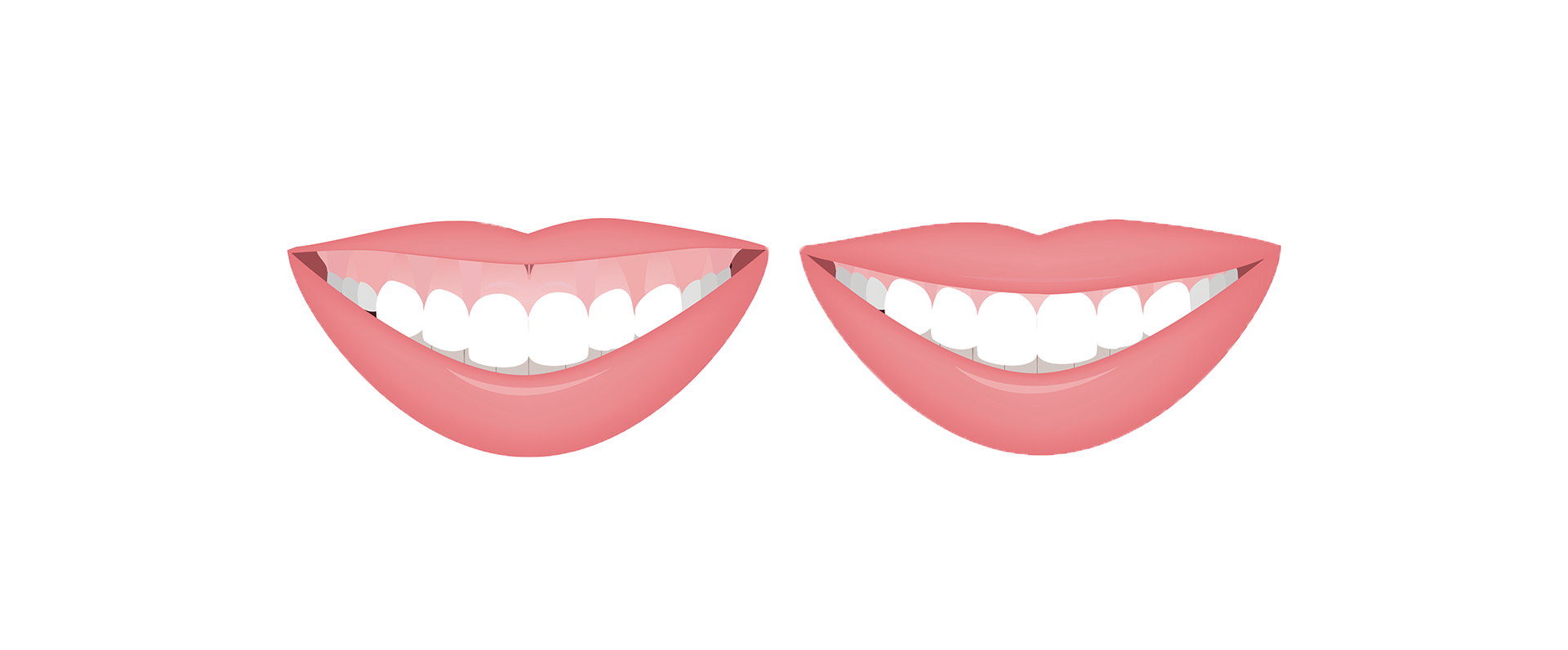 Gummy Smile
Treatment for excessive gingival display – more commonly known as "gummy smile" treatment
What is a gummy smile?
No exact definition exists for a gummy smile. In reality, it's about your own perception, and whether you feel that your smile reveals more of your gums than you'd like.
Generally speaking, 3 to 4 millimeters of exposed gumline is considered to be disproportionate, resulting in a "gummy smile". Interestingly, the condition is more common in women than men. Some experts predict that about 14% of women and 7% of men have excessive gingival display. In some cases the muscles that controls the movement of your upper lip could be hyperactive, causing your upper lip to rise up higher than normal.
During your consultation at DrBK we will be able to discuss the possible causes and best way to proceed with your treatment.
______
Pricing: From £175 | Book A Consultation
What does the treatment involve?
Whatever the cause, we offer a quick and easy treatment for 'gummy smiles' that has produced amazing results with just a few minor injections into the affected area.
Depending on the severity, in some cases we may look to do crown lengthening (either in conjunction with the injectable treatment or by itself). This involves using a laser treatment to reduce the amount of gum around the teeth.
Before and After Photos
Frequently Asked Questions