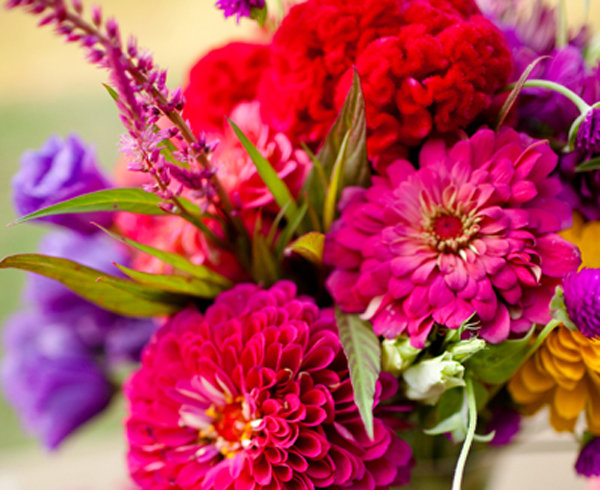 Posted on: July 5, 2019
The DrBK July Newsletter
Bringing you all of the latest news from the DrBK Clinic…
Summer is finally in full swing and we're ready to kickstart July with some amazing offers & tips to help you look (and feel) your best this season!
This issue of the DrBK Clinic Newsletter includes a sneak peak into our HydraFacial Red Carpet Event that we held in June and some exclusive discounts on long-term skincare packages.
This month we are also pleased to launch The DrBK Annual Plans – Family of 4 with dental needs? No problem, pay a small monthly fee and have all your essential dental services for the year covered. Whatever your treatment needs, we have the right package for you with our various 0% pay monthly plans.
Inside this month's issue!
Exclusive HydraFacial Offers!*
50% off Skincare Products*
NEW: DrBK Dental & Facial Aesthetic Monthly Plans*
What is Dr Bob Khanna up to this month?
*Ts&Cs apply. All offers are valid until 31st July 2019.
______________________________________________________________________
---
DrBK's HydraFacial® Red Carpet Event!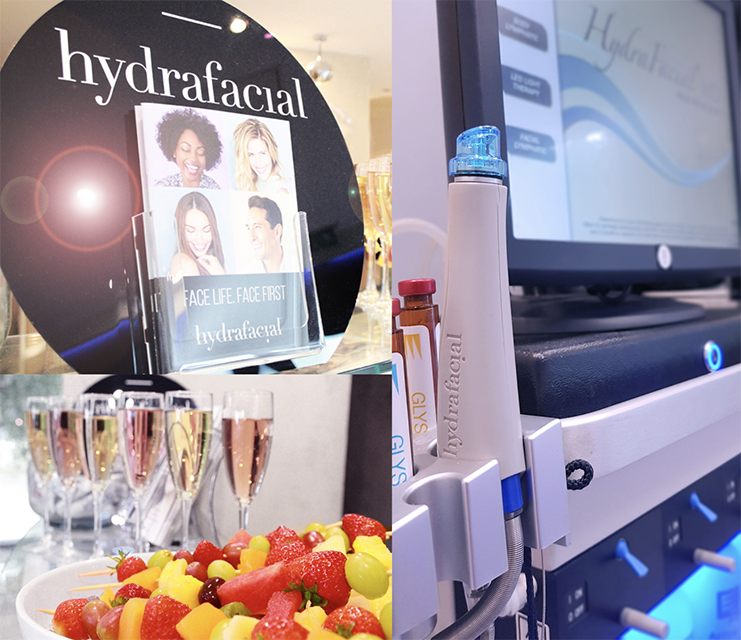 An exclusive event featuring incredible HydraFacial discounts!
Last month we invited a selected group of patients to experience our HydraFacial Red Carpet event. This event was a perfect opportunity for our patients to try out a FREE HydraFacial express and experience first-hand the difference that it can make to your skin! It's safe to say we saw A LOT of glowing skin leaving the clinic that day!
As an added bonus for attending our event, we also had some exclusive HydraFacial offers that saw patients save up to £1240 on their skincare for the year! If you'd like to get in on our next event for some discounted treatments, simply let us know and we can make sure to extend you an invitation.
HydraFacial is best when consistent, therefore we've decided to extend some of these amazing offers to EVERYONE! This will be until the end of July only, so book today to take advantage of any of the following offers:
---
6 Courses of HydraFacial Skin Health For Life Treatments for the price of 5 = £650 – (Initial payment of £170 and then 6 payments of £80)
12 Courses of HydraFacial Skin Health For Life Treatments for the price of 9 = £1170 – (Initial payment of £255 and then 12 payments of £76.25)
16 Courses of HydraFacial Skin Health For Life Treatments for the price of 12 = £1920 – (Initial payment £450 and then 12 payments of £122.50)
Learn more about HydraFacial here!
---
The DrBK Annual Plans!
Do you have regular treatment with us here at the DrBK Clinic? We're excited to introduce our DrBK Annual Plans.
We're now making it easier than ever for you to keep track of your finances by offering monthly payment plans with 0% interest (and some extra discounts and add-ons to say thanks for choosing DrBK).
We'll be offering packages for Dentistry for the whole family, so you can be assured that all your dental essentials are covered for the year. If you're already on DenPlan, we can have it transferred over to the DrBK plan so you can make the most of the extras.
For patients who have regular 'botox' with us, we have tailored packages to make the cost of your treatment a small monthly fee, so that's one less frown line to worry about!
If you are interested in being put onto a DrBK plan, simply email us at info@drbk.co.uk and we will contact you with further details.
Here's a few highlights from our up and coming annual plans:
The DrBK Dental Family Plan*:
From just £12.25 per month
FREE dental exams for children
Discount on other service lines
The DrBK Annual 'Botox' Plan*:
A FREE HydraFacial everytime you come for your 'botox' treatment
Discount on dental services
You can add as many adults as you desire to any of our annual plans and it's all sorted with one quick monthly direct debit payment. Price per month can decrease/increase depending on whether an initial payment is made. 
*Terms and conditions apply.
---
______________________________________________________________________
Bob in Bali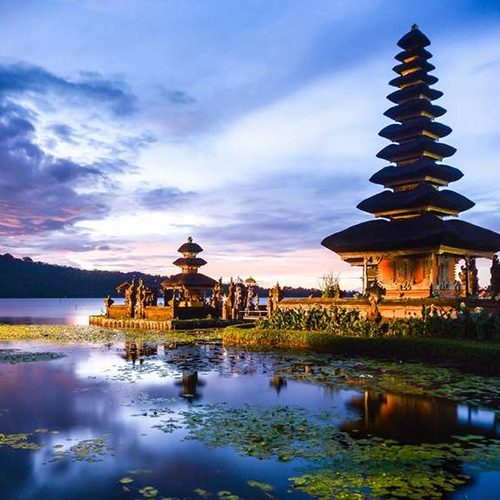 This month, Dr Bob Khanna will be flying to Bali, Indonesia to deliver a 4 hour masterclass addressing two different types of Alopecia. He'll also be covering re-shaping treatments for the chin and body.
These lectures will be delivered with a live demonstration so attendees can witness first hand why these procedures are so innovative!
Because of his passion for Facial Aesthetics, his artistic approach and his unstoppable work ethic, Dr Khanna is frequently invited to various conferences around the world to deliver masterclasses.
Why would you choose anyone else? For a consultation with Dr Khanna, call us on 0118 9606 930.
---
The Dr Bob Khanna Training Institute
This month Dr Khanna will be delivering a two day Cadaver course centred around the importance of knowing the facial anatomy. You may have noticed amongst the media that facial aesthetic procedures can go extremely wrong (and sometimes even fatal) when not treated by a sufficiently trained or registered clinician.
Dr Khanna's whole aim in the Facial Aesthetic industry is to promote patient safety. This course allows clinicians to gain all the skills, confidence and knowledge of the facial anatomy that they need to start safely treating patients.
There's a reason Dr Khanna is the doctor's choice for facial aesthetics! If you know someone who may be interested in this course, please contact the Training Institute on 01344 721 929.
Learn more about The Dr Bob Khanna Training Institute here!
---
You and your skin…

50% off Skincare Products!
The weather's slowly heating up and there's nothing more important than looking after your skin this season. Because we care about your skin, we've extended our 50% off all skincare products. Get your hands on tailored skin products to make you glow!
Whether your requirements are centred around acne treatment, anti-aging or even sun damage, our skin technician will give you a FREE skin analysis and advise you on the best products and protocols for your skin type. (Learn more)
Give us a call on 01189606930 or email mytreatment@drbk.co.uk for more information. Offer excludes Heliocare products. Ends 30th July 2019.
---

Free Skin Analysis
Remember, we offer FREE skin analysis' to everyone (including a free patch test). This is to ensure that we can tailor your skin treatment to it's exact needs. It also allows us to determine if you are suitable for certain treatments.
Book your free skin analysis with our skin technician today!
---
Product Of The Month
Heliocare's SPF 50 Protection Range
This month our product of the month is Heliocare's Advanced SPF 50 Protection Range.
Heliocare provides advanced anti-ageing UV protection. The range consists of ultra-smooth, easy-apply advanced sunscreens combining high technology mineral & nonmineral filters with photobiological protectants. This essentially means that it has everything you need to protect your skin from harmful UV rays. The range also comes in tinted or non tinted – just another added bonus!
Product Highlights:
Easy-apply, light to the touch formulation
Transparent – no whitening effect
Water resistant
Suitable for all skin types (particularly oily and spot-prone).
This product is more sophisticated than traditional sun creams as it's unique formulation means that it carries the following benefits:
Activating the skin's immune defences before, during and after sun exposure
Inhibiting DNA damage in skin cells which can lead to cancer
Helping to prevent structural changes in the skin and slowing the ageing process
Reducing sun-induced allergic skin reactions
Please note: This range is not included in our 50% off Skincare products offer.
---
Fat Reduction With CoolSculpting®
Freeze your fat permanently from as little as £499 per cycle!
CoolSculpting® is the only FDA-Cleared, non-invasive fat freezing treatment that eliminates fat cells permanently, with little downtime and is proven to work.
The system uses revolutionary fat freezing technology to target and eliminate stubborn fat bulges. This can work on large areas such as belly, back and thigh fat.
On average the DrBK Clinic sees up to a 25% fat reduction* in the area treated on a single treatment. These results are long lasting, meaning that once the fat has been crystallised, it is gone for good.
Give us a call and book your free consultation today!